White Genocide! They Don't Even Hide What They Want Anymore!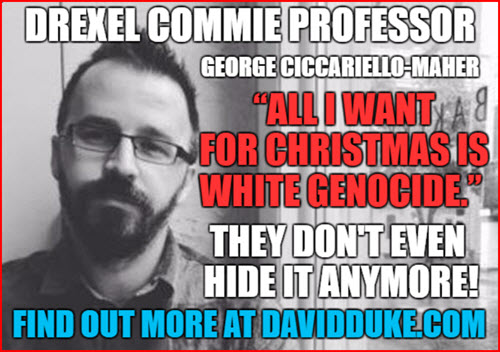 \
Drexel University Professor Says: "All I Want for Christmas is White Genocide" — Praises the genocide of 40,000 men women and children in Haiti suggests it is time for this on a global scale.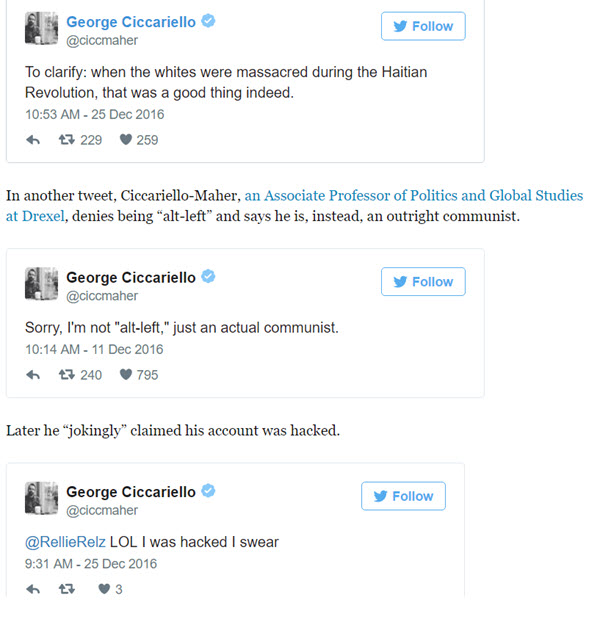 Don't hold your breath for any riots demanding his removal from the university for advocating genocide.
But, in recognition of the change finally coming to our country, Maher was denounced by his university.
The time has come to put the pedal to the metal
Anybody in a university who simply dare to point out the massive racial discrimination against better-qualified White people called "affirmative action" would face outright intimidation and violence. But advocate White Genocide, no problem.
Atl least that is starting to change a bit thanks to the work we are doing, it is starting to change
Have mass marches about how White cops kill a couple of dozen Black criminals in the course of risking their own lives to protect the white and the black community — That's great!
But never, ever say a solitary word about the tens of thousands of innocent white men, women and children who are victims of Black criminality, violence and rape — of course not, that would be racism.
Such is the nature of the Jewish Supremacist Media and the Jewish-dominated Academia in which we live.
They are ethnically cleansing every White nation, they are promoting White genocide, and they have so much power in the media and government that they don't even bother to hide it anymore!