Dr Duke & Striker Expose the ZioMedia Predators & How Their Lies are Designed to Appeal to the Primitive Parts of the Brian
Download
Today Dr. Duke TRS radio host Eric Striker had a thunder and lightning show. They got into the chutzpah of Jews in the media complaining about the "white privilege" of Catholic high school school kids from Kentucky, a point that Tucker Carlson has been hammering on.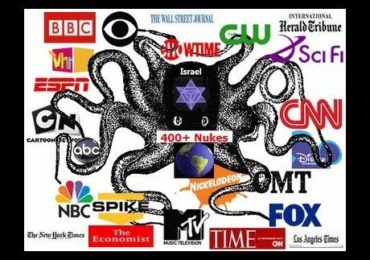 They also got into the Jewish media's handling of the Sackler family, which manufactured the opiate crisis in the United States while financing Jewish "charities."
Listen to the show for the full story.
Please share this show widely. And please keep us on the air and on-line. Please visit our contribution page or send your contribution to:
P.O. Box 188, Mandeville, LA 70470
Thank you.
Click here and look for the show dated 1-24-19.
Our show is aired live at 11 am replayed at ET 4pm Eastern
Check out this Duke video on the white genocide in South Africa:
Here is Mark Collett's recent viral video:
Be sure to check out Mark's Twitter feed. And follow him while you're at it.