Dr Duke & Mark Collett – Dr Duke is Looking to Being on the Oscars Red Carpet with Spike Lee and Jewish Screenwriters Rabinowitz and Wachel
Download
Today Dr. Duke had a great show with Mark Collett, leader of the British goyim. First they discussed the nomination of Spike Lee's film "BlacKKKlansman." The film claims to be "based on some fo' real, fo' real sh#t." I wonder how that would be defined in a court of law looking into slander?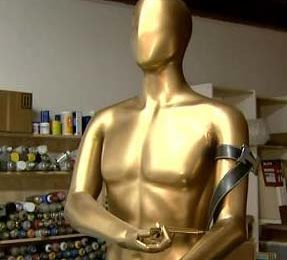 Anyway, Dr. Duke is looking forward to rubbing elbows with Spike Lee, Topper Grace, and Jewish Screenwriters Rabinowitz and Wachel at the Oscars next month. He has even prepared his acceptance speech! This is going to be so much fun.
Dr. Duke and Mark Collett also dissect an article by former Christians United for Israel executive Director David Brog, who, oddly enough, isn't Christian. He is the first cousin of former Israeli Prime Minister Ehud Barak. What nonsense was he writing? Well, just listen to the show for the full story.
Please share this show widely. And please keep us on the air and on-line. Please visit our contribution page or send your contribution to:
P.O. Box 188, Mandeville, LA 70470
Thank you.
Click here and look for the show dated 1-25-19.
Our show is aired live at 11 am replayed at ET 4pm Eastern
Check out this Duke video on the white genocide in South Africa:
Here is Mark Collett's recent viral video:
Be sure to check out Mark's Twitter feed. And follow him while you're at it.