Commentary by Dr. Patrick Slattery  — Have you heard about the string of scandals hitting New York's major Jewish non-profit organizations? Probably not, unless you read the Jewish Daily Forward, which is intended for Jewish eyes only.
Yeshiva University's former president has admitted to covering up allegations of sex abuse of high school students by the University's rabbis for decades. Now a $380 million lawsuit has been filed against the school. But the Ziomedia has not breathed a word about it, even though they perpetually re-run old allegations about Catholic priests.
 Similarly, unless you have been listening to Dr. Duke's radio show, you are probably unaware that Yeshiva University recently hosted a conference to prevent Jews from assimilating with Gentiles that featured casino racketeer and former Romney paymaster Sheldon Adelson,
Among the university's famous alumni are Baruch Goldstein (graduated from the Albert Einstein School of Medicine with honors in 1977), who gunned down 29 unarmed Palestinians in a Mosque, and his classmate former Governor Howard Dean, who ran for president in 2004.
The former chairman of Yeshiva University's business school is Bernie Madoff. Madoff was also the treasurer of the school's board of trustees, resigning these posts only after his arrest for the spectacular rip-off of $50 billion from investors in a Ponzi scheme.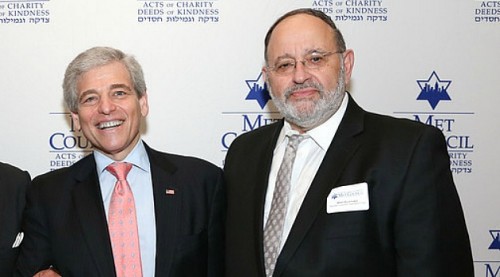 Yeshiva University is hardly the only scandal-plagued Jewish non-profit in town. Read about these scandals and more in the Jewish Daily Forward.