Dr. Patrick Slattery's News Roundup
A service of DavidDuke.com
---
From the Jewish Telegraphic Agency
Obama administration will not enforce anti-BDS law on West Bank settlements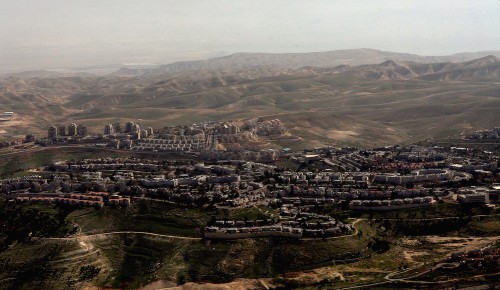 WASHINGTON (JTA) –The Obama administration will not enforce part of the new law to combat boycott, divestment and sanctions of Israel when it comes to West Bank settlements.
"By conflating Israel and 'Israeli-controlled territories,' a provision of the Trade Promotion Authority legislation runs counter to longstanding U.S. policy towards the occupied territories, including with regard to settlement activity," John Kirby, the State Department spokesman, said Tuesday in a statement.
The language Kirby referred to is in a trade measure signed into law on Monday that requires U.S. negotiators to raise objections to Israel boycotts in their dealings.
Click here for the full story
---
---
From PressTV
ISIL threats never scare Hamas: Official
A senior member of Palestine's resistance movement Hamas has warned ISIL Takfiri militants against any attack on the Palestinian faction.
Mahmoud al-Zahar, a founding member of Hamas, said on Wednesday that the resistance movement would respond to any threats from the terrorist group.
The senior Palestinian official made the remarks after militants from the ISIL Takfiri group threatened to attack the Palestinian resistance movement in a 16-minute video released earlier in the day.
These threats "never scare Hamas," Zahar added.
The official further noted that the resistance movement would not bow to the threats and would continue its policies in the blockaded Gaza Strip, which is under the de facto control of Hamas.
"Those who violate the law, our security deals with them and those who want to argue with us in terms of beliefs and doctrines, we can also discuss and debate these thoughts with them," Zahar added.
Hamas has taken strict measures in the besieged territory to curb the activities of those affiliated with the ISIL terrorist group.
Click here for the full story
---
---
From Russia Today
​'100 killed' in ISIS attacks on Egyptian checkpoints in Sinai
Published time: July 01, 2015 11:28
Edited time: July 01, 2015 19:14
At least 100 Egyptians, including soldiers, were killed after an Islamic State affiliate launched simultaneous attacks on army checkpoints in the Sinai Peninsula, officials said. It comes two days after Egypt's top prosecutor was assassinated.
The identities of those killed were not immediately clear, Reuters reported. Sources earlier said there were soldiers among the dead. The army also said that troops have been killed.
The assaults took place just south of the town of Sheikh Zuweid and targeted at least six military checkpoints, officials told AP. Two of the checkpoints were completely destroyed.
The militants took soldiers captive and seized weapons and several armored vehicles, the officials added, stating that the attackers used mortars, rocket-propelled grenades and assault rifles.
Click here for the full story
---
---
From Russia Today
Taste of their own medicine: Syrian rebels execute ISIS terrorists, mimicking jihadists' tactics
Published time: July 01, 2015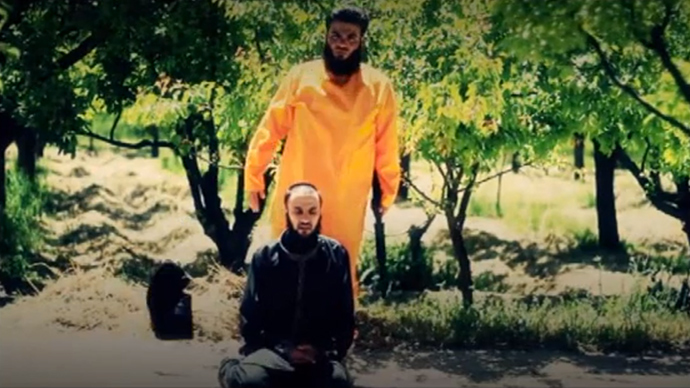 The Syrian opposition group, Jaysh al-Islam has executed 18 alleged Islamic State militants. A video emerged of the rebel organization imitating many of the jihadist group's own execution recordings, including similar sound effects and visuals.
The clip, which was just under 20 minutes long, showed fighters from Jaysh al-Islam (Army of Islam) wearing orange prison attire, that victims of Islamic State (IS, formerly ISIS) are often executed in.
However, the 'executed' became the 'executioners,' as they slayed 18 prisoners, who were dressed in black cloths, reminiscent of IS's main dress style.
Click here for the full story
---
---
From the Jewish Telegraphic Agency
WATCH: Ad tells Chuck Schumer to tip balance in Iran talks
Influential Sen. Charles Schumer (D-N.Y.) has being doing a delicate balancing act when it comes to the nuclear talks with Iran — giving President Barack Obama room to negotiate but also joining Republicans in pushing for a Congressional "backstop."
With the talks now extended at least a week, a right-wing political advocacy group is trying to tip the balance. On Tuesday, the Emergency Committee for Israel released a 30-second video ad calling on New Yorkers to demand Schumer "stand firm" when it comes to the Iran deal — especially on the hotly contested issue of nuclear inspections.
Titled "Anytime, Anywhere," the video will air this week on New York City cable news programs and appear on social media platforms in a "targeted, six-figure digital buy," the group said in a press release sent out Tuesday. Board members of the groups are William Kristol, the editor of the Weekly Standard, and Gary Bauer, a former Republican presidential candidate. Conservative columnist Noah Pollak is the group's executive director.
The video features clips of Schumer saying publicly, "You must have inspections unannounced, anywhere," and "[Iran's Supreme Leader Ayatolla Ali] Khamenei said on the military sites there will be no inspections, and we can do whatever we want. Unacceptable!" (In the first clip, the Jewish senator is wearing a kippah and standing in front of an "Agudath Israel of America" banner.)
Click here for the full story
---
---
From the Jewish Telegraphic Agency
Israel closes borders with Egypt, Gaza after deadly ISIS attacks in Sinai
JERUSALEM (JTA) — Israel closed its borders with Egypt and Gaza after Islamic State terror attacks on Egyptian army checkpoints in the northern Sinai.
Dozens of soldiers, with estimates as high as 50, were reported killed in the attacks Wednesday on some 15 checkpoints. The checkpoints had come under attack by terrorists affiliated with Islamic State, or ISIS, using pickup trucks equipped with antiaircraft guns, The New York Times reported. Soldiers also were taken captive by the terrorists.
Fighting in the Sinai continued into Wednesday afternoon, according to reports.
Click here for the full story
---
---
From the Jewish Telegraphic Agency
French, Israeli teams meet on combating anti-Semitism
(JTA) — French and Israeli officials met to discuss how best to combat racism and anti-Semitism.
A French Foreign Ministry statement said the sides met in Paris on Tuesday, with teams led by Patrizianna Sparacino-Thiellay, the French ambassador for human rights, and Gideon Behar, the senior Israeli Foreign Ministry official charged with combating anti-Semitism.
"This dialogue brings together experts toward a joint discussion and an exchange of experiences and best practices," the statement said.
A recent poll suggested that anti-Semitic attitudes in France have abated, although the Jewish community is wary given a spate of recent attacks, some deadly, on Jewish targets.
---
---
From the Jewish Telegraphic Agency
United Church of Christ to divest from companies working in West Bank
WASHINGTON (JTA) — The United Church of Christ voted overwhelmingly to divest from companies that profit from Israel's control of the West Bank.
The vote passed at the church's synod on Monday in Cleveland by a vote of 508-124 with 38 abstentions, according to the church's Palestine/Israel Network, which backed the resolution.
"As disciples of Jesus, we hear and seek to heed his call to be peacemakers, responding to violence with nonviolence and extending love to all," the Rev. John Deckenback, conference minister of the Central Atlantic Conference of the UCC, which submitted the resolution to the synod, said in the Palestine/Israel Network statement. "It is in that spirit of love for both Israelis and Palestinians, and a desire to support Palestinians in their nonviolent struggle for freedom, that the United Church of Christ has passed this resolution."
The Palestine/Israel Network statement said it was heeding calls from the Boycott, Divestment and Sanctions, or BDS, movement in backing the resolution.
Click here for the full story
---
---
From the Jewish Telegraphic Agency
Orthodox Jewish groups brace for consequences of gay-marriage ruling
WASHINGTON (JTA) – The name that keeps coming up when Orthodox Jewish groups consider the consequences of last week's U.S. Supreme Court decision extending same-sex marriage rights to all states has little to do with Jews or gays.
Bob Jones University, the private Protestant college in South Carolina, lost its tax-exempt status in 1983 when the Supreme Court ruled that its policies banning interracial dating on campus were "wholly incompatible with the concepts underlying tax exemption."
Orthodox Jewish organizations, several of which publicly dissented from the Jewish community's broad endorsement of the high court's decision, now worry that similar consequences could befall Jewish organizations that decline to recognize gay marriage.
"It remains to be seen whether gay rights advocates and/or the government will seek to apply the Bob Jones rule to all institutions that dissent from recognizing same-sex marriage," Nathan Diament, the Washington director for the Orthodox Union, said in an email.
Click here for the full story
---
---
From PressTV
Spanish legislator on Gaza flotilla to sue Israel at ICC
A Spanish lawmaker, who was among the activists on a flotilla defying Israel's blockade of the Gaza Strip, says she plans to lodge a complaint against Tel Aviv at the International Criminal Court (ICC).
Ana Miranda Paz, a member of Spain's Galician Nationalist Bloc as well as a member of the European Parliament, said on Tuesday that she would sue Israel for arresting and holding her and many other activists protesting the Israeli blockade on the Gaza Strip.
On Monday, Israel seized the Marianne of Gothenburg, the Swedish-flagged vessel which was part of the Freedom Flotilla III carrying pro-Palestinian activists, including 16 foreign nationals, to Gaza. The people wanted to highlight Israel's blockade on the Palestinian enclave, which they have termed "inhumane and illegal."
The boat was then directed to the Israeli port of Ashdod, prompting the three other vessels to turn back fearing a deadly use of force by the Israeli regime similar to what happened in 2010 to another Gaza-bound flotilla.
Miranda was released and deported from Israel on Monday.
Click here for the full story
---
---
From Russia Today
Greek PM: We aim to seal deal with creditors after referendum
Published time: July 01, 2015
As EU officials have agreed to pause the Greek debt talks, PM Alexis Tsipras underlined his commitment to the referendum saying that any statements about expelling Greece from the Eurozone should Sunday's referendum result in a "No" vote are a bluff.
The group of Eurozone finance ministers has agreed that the debt talks will be paused until after Greece holds a popular referendum on whether or not Athens should agree to the international creditors' conditions.
"There will be no further talks in the coming days, nor at Eurogroup level, nor between the Greek authorities and the institutions on proposals or financial arrangements. We will simply wait now the outcome of the referendum on Sunday and take into account the outcome of the referendum," Jeroen Dijsselbloem, the president of the group, Jeroen Dijsselbloem said on Wednesday.
A defiant Tsipras addressed his fellow Greeks in a live televised speech on Wednesday. He said that his country needs new reforms, different from the ones international lenders are insisting on.
"The reforms that the country really needs are different from those that we were being pressed into for so many years, and that led practically to a humanitarian catastrophe," Tsipras said. "We need reforms that will give us hope and security."
Click here for the full story
---
---
From the Jewish Telegraphic Agency
Hollande: Paris center answers doubts on French Jewry's future
(JTA) — The Jewish cultural center planned for in Paris is the best answer to those who think that the future of French Jews lies elsewhere, French President Francois Hollande said.
Hollande made the reference to the European Center for Judaism, which is scheduled to open in 2017 with some government funding, at a speech Monday at the Elysee Palace, where Hollande bestowed a national honor on Moshe Kantor, the president of the European Jewish Congress. The French leader also offered a possible rebuke of Israeli Prime Minister Benjamin Netanyahu's call for emigration.
"Today you are here also for the launch of the European Jewish Center," Hollande told Kantor before promoting him from the rank of knight in France's National Order of Merit, an honor conferred in 2012, to an officer, the second of five grades. "It's the best answer for those who think that the future of the Jews of France is elsewhere. French Jews deserve to live here, to stay here, and to be safe and secure."
Netanyahu repeatedly called on European and French Jews to immigrate to Israel in statements made shortly after deadly terrorist attacks on them. In February, he was accused in the European media of electioneering for saying after the slaying of a Jew in Copenhagen, "Jews are entitled to protection in any country, but we tell them that Israel is their home. We are preparing for massive aliyah from Europe."
Click here for the full story
---
---
From the Jewish Telegraphic Agency
Ex-Hadassah chapter treasurer sentenced for theft
(JTA) — A suburban Chicago woman who stole $21,000 from a Hadassah chapter she served as treasurer was sentenced to two years of probation.
Rozann Morowitz, 68, of Wheeling, Illinois, paid back the money she took from the Buffalo Grove Hadassah chapter when she was treasurer from 2011 to 2013. She paid $16,000 in restitution when she pleaded guilty in June and the remaining $5,000 on Monday in court.
Morowitz was ordered by the court not to have no further contact with the group.
She wrote 86 checks from the charitable organization that she cashed for personal expenses such as a trip to Florida, the Chicago Tribune reported, citing Cook County prosecutors. She had a prior theft conviction in California.
---
---
From the Jewish Telegraphic Agency
Michael Oren wanted Obama to credit Israeli rescuers in Haiti — before they arrived
This post has been updated based on an interview with retired Amos Radian, who was the Israeli ambassador to the Dominican Republic, with responsibility for Haiti at the time. Radian arrived in Haiti overland, with a security guard, on Wednesday Jan. 13, 2010, and was joined Thursday by a small Israeli advance team, which was not directly involved in any rescue or relief. Radian confirmed that Israel's major teams did not arrive until after President Obama's speech — on Friday afternoon and evening, in two planes, and that its field hospital was in place by Saturday morning. The original version of this post stated that "there was no Israeli team in place when Obama spoke"; that line now reads: "the main Israeli rescue and medical teams were not in place when Obama spoke."
It's a compelling hero-takes-the-fall narrative: Valiant little country takes the lead in rescuing a battered people and gets snubbed when it's time for kudos.
It's the picture Michael Oren, the former Israeli ambassador to the U.S., paints of Israel's 2010 Haiti rescue operation in "Ally," his book excoriating President Barack Obama's treatment of Israel. Haiti's devastating 7.0 magnitude earthquake, which struck outside the capital, Port-au-Prince, and killed hundreds of thousands (though the official death toll is disputed) comes at a pivotal moment in the book, when Oren believes the U.S.-Israel relationship is on a downward trajectory.
There's a problem, though: Except for the part about the uncommon valor of Israeli rescuers, none of it appears to based on anything that actually happened.
Click here for the full story
---
---
From Russia Today
France's DGSE spy agency also 'listens to the world' – report
Published time: July 01, 2015 19:12
France's DGSE spy agency has been intercepting telephone communications across the world via a network of secret cables linking Europe with the rest of the world, an investigation by French daily Le Nouvel Observateur has revealed.
"The NSA isn't there alone," the newspaper noted following an investigation that lasted several weeks. "France is also listening to the world," it added.
According to the newspaper, in early 2008, Nicolas Sarkozy authorized the DGSE to snoop on international communications transmitted via cables linking Europe with the rest of the world. According to the top secret plan, 700 million euros were earmarked each year from 2008 to 2013 to install interception stations where the cables end in France (particularly in Marseille, Penmarch and Saint-Valéry-en-Caux). According to L'Obs, the plan was later approved by Francois Hollande. At least five major cables routed to the US, India, Southeast Asia and West Africa were tapped during this period with the help of Orange operator and the Alcatel-Lucent group, the newspaper wrote. It also claims that, in November 2010, Nicolas Sarkozy and David Cameron signed a secret accord on cooperation between the DGSE and the UK's GCHQ.
READ MORE: NSA intercepted French corporate contracts worth $200 million over decade – WikiLeaks
According to a new WikiLeaks report released earlier this week, Washington has been conducting a policy of economic espionage against France for over a decade, intercepting correspondences of the Finance Minister and French ambassador to the US, just to name a few, as well as snagging all corporate contracts valued at over $200 million. The revelations come in line with WikiLeaks' ongoing publication of top secret documents from US surveillance operations against France, dubbed by the whistleblowing site as "Espionnage Élysée."
Click here for the full story
---
---
From Russia Today
'Yankee go home!' Hundreds stage anti-US protest in front of embassy in Kiev
Published time: July 01, 2015 19:11
Demonstrators have gathered in front of the US embassy in Kiev to protest against what they call US meddling in Ukraine's internal affairs, including the military conflict in eastern Ukraine.
Several hundred protesters held a rally in front of the US embassy in Kiev on Wednesday, Ruptly reports. The demonstrators held placards with signs: "Shame on the US" and "Yankees go away from Ukraine."
Some carried photos depicting the destruction and casualties in the country's restive east, while others held signs reading "The blood of Donbass kids is on Obama's hands."