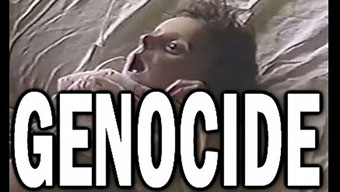 A brand new video from Dr. David Duke, showing how a mainstream Israeli news-site, YNET NEWS and a courageous Jewish writer, discusses who led the worst genocide and mass murder of all time.
It shows the ethnic hatreds behind much of the communist genocide and the same mindset that accompanies the genocide against the Palestinians and the genocide against Israel's biggest enemy at the time, Iraq, which was instigated by America under the control of Zionist extremists such as Madeline Albright.
In the video, Zionist extremist Albright, blatantly endorses the murder 500,000 children in Iraq. One of the most eye-opening, powerful videos you will ever see.