World famous leading fashion photographer John "Rankin" Waddell has joined a growing list of public celebrities who have come out publicly to declare his opposition to the "US Jewish lobby" and "Jewish extremism."
In an interview with London's The Independent newspaper, the photographer made the remarks while  criticizing actress Scarlett Johansson's role as spokeswoman for Israeli company SodaStream, and said the reason why couldn't leave the deal because of the powerful influence of extremist Jews in Hollywood.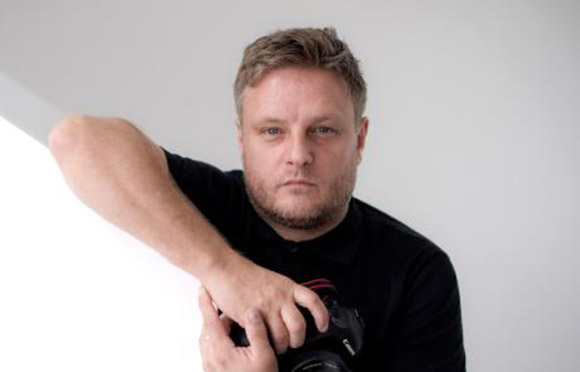 Rankin, who has worked with Johansson on several occasions, said that he had a "very negative view on SodaStream" and opined that the star hadn't backed out of her contract as spokeswoman "because, in America the Jewish zealots are so powerful. Especially in the entertainment industry, what they could do to her career."
The "main thing in all this for me," he said, is "that kind of extreme Judaism." The "extreme belief" that Palestine is the Jewish homeland and "those people are worthless to them" is "very powerful in America," he added.
"They will blacklist you… it's worse than McCarthyism. You are pro-Palestinian? F**king forget it," Rankin said.
Johansson recently decided to continue her contract with the Israeli brand, and ditch her role as a global ambassador of Oxfam. Oxfam had written to Johansson to express their concern for her relationship with the company, who had an operations factory on the illegally occupied West Bank.
Under his working name of "Rankin," Waddell is considered one of the top portrait and commercial photographers in the United Kingdom and has worked with a who's who of actors, musicians and major corporations.
In January Johansson signed on as the first global brand ambassador for at-home soda maker SodaStream and starred in a Super Bowl ad for the company, which maintains a large factory in Ma'ale Adumim, a large Jerusalem-area settlement just across the Green Line.
Shortly thereafter, she announced that she was ending her relationship with Oxfam, after the group criticized her decision.
SodaStream has come under fire from pro-Palestinian activists and many in the BDS movement, a global campaign that urges its supporters to withhold patronage of Israeli-made goods and services.