In yet another public and blatantly craven display of subservience, the "American" Secretary of State, John Kerry-Kohn has assured the Zio-fanatics in America and Israel that the U.S. is still "100 percent" with Israel no matter what.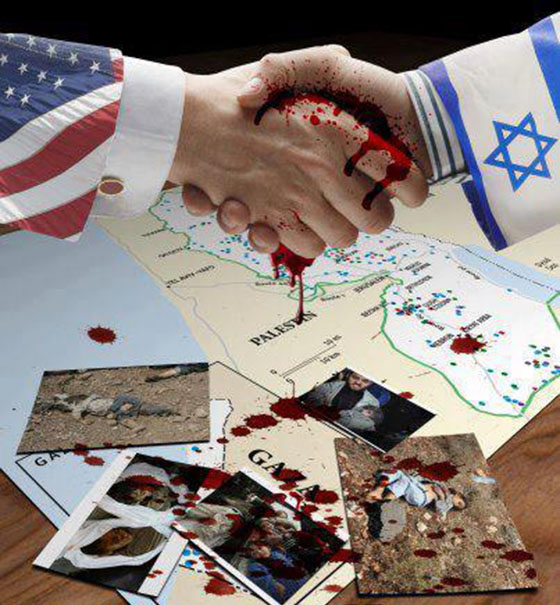 The public "blank check" pledge comes after the Zionist extremists have voiced their displeasure at the thought of an agreement—rather than their preferred option, a war—being reached with Iran over the mythical "Iranian atom bomb."
Kerry, whose family is actually Jewish, made the promise to lawmakers after the Republican-controlled House appeared to be even more pro-Israel than the Democrats (!) and expressed their criticism of the negotiations which, they claimed, would include a softening on sanctions against Iran.
"What's important here is we stand with Israel firmly — 100 percent," Kerry said on MSNBC's "Morning Joe." "There's no distance between us about the danger of [Iran's nuclear] program and the endgame for us is exactly the same."
Kerry-Kohn also revealed that claims that the sanctions against Iran were being lifted, were also false. "95 percent or so of the sanctions will remain," he said, adding that removing a portion of sanctions is necessary and "will actually make Israel safer."
* Israel's Intelligence Minister Yuval Steinitz has announced that the world is "cheating itself over a deal" which may take shape with Iran over the country's nuclear energy program.
The Israeli minister said that Tel Aviv still believes that any agreement in the course of nuclear talks between Iran and the five permanent members of the UN Security Council – Britain, China, France, Russia and the United States – plus Germany is "bad," repeating the comments made by Israeli Prime Minister Benjamin Netanyahu last month.
Steinitz said that no one will be able to force Israel to attend what he called the "fake celebrations" following any agreement.
On November 9, Israeli Minister of Military Affairs Moshe Ya'alon described a deal with Iran as a "historic mistake," and urged the six powers involved in nuclear talks to be "intransigent" with Iran.
In recent days, Israeli officials have also been calling for a non-stop international pressure on Iran.
Netanyahu's economy and trade minister Naftali Bennett visited Washington last week, actively lobbying US lawmakers to act against Tehran. Israeli ambassador to the US Ron Dermer will also meet with congressional Republicans and Democrats this week over Iran.