The Polish edition of Forbes magazine has published an apology rather than be sued by the Jewish lobby in that country over an article which revealed too much truth about the activities of that community in Poland.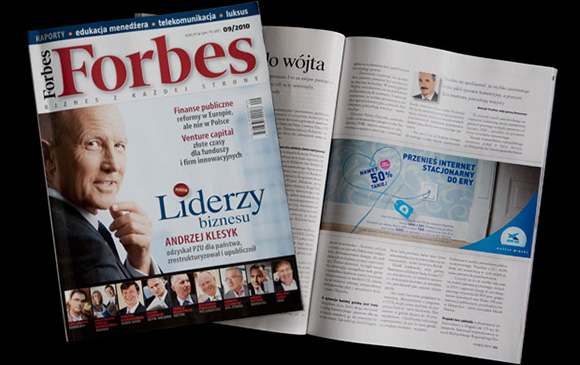 According to a report in the Jewish Telegraphic Agency, the Polish edition of Forbes magazine apologized for three articles about the restitution of prewar property of Jewish communities that targeted the leaders of Poland's organized Jewish community and several Jewish organizations.
The apology for the articles published in September was published Monday on the magazine's website.
The original articles were titled "Who are our leaders?", "Jewish accusation," and "Kaddish for a million bucks."
"In particular we apologize for the publication of information suggesting the following activities: that the individuals named in the articles reaped personal benefit from the activities of Jewish organizations in Poland; that the restituted Jewish cemeteries in Torun, Gliwice and Lublin were sold contrary to the principles of Jewish tradition; and that there was no settling of accounts of the funds allocated for preservation of Jewish heritage," the editorial staff of Forbes and its publisher, Ringier Axel Springer, said in the statement.
Forbes also published what it said were "corrections" to the article "Kaddish for a million bucks," written by Wojciech Surmacz and Nissan Tzur.
The "corrections" were to do with the part of the story which revealed that real estate representing part of the assets recovered by the Association of Jewish Communities in the Republic of Poland or the Jewish Community of Warsaw was sold below market value.
According to the JTA, "Forbes decided to publish an apology and corrections to avoid a threatened lawsuit by the Jewish community."
In this way—just by threatening lawsuits—the Jewish lobby is able to censor news reports. Forbes Magazine—and other news outlets not under the complete control of the Zio-media bosses—can be kept in line just by threats of being bogged down in costly and lengthy lawsuits.