Former UK cabinet minister and one of the main backers of the illegal invasion of Iraq, Jack Straw, has openly admitted that "unlimited funds" available to the Jewish lobby AIPAC are used to control American foreign policy in the Middle East.
Straw, who is of distant Jewish descent himself, made the remarks during a debate in the British last week during the Round Table Global Diplomatic Forum in the British House of Commons.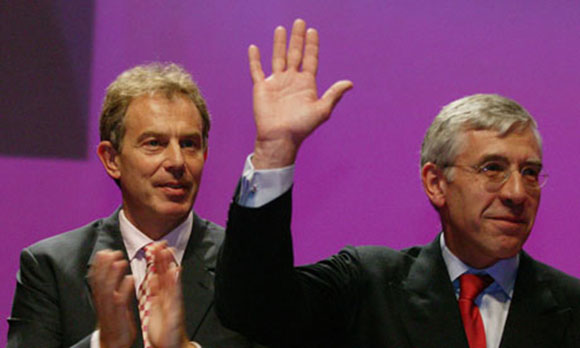 According to the Jewish Daily Forward newspaper, former Israeli Knesset Member Einat Wilf was in attendance at the debate and posted Straw's comments on her Facebook page.
Straw said, according to Wilf, that the greatest obstacles to peace between Israel and the Palestinians and her Arab neighbors are the "unlimited" funds available to Jewish organizations and AIPAC in the U.S., as well as Germany's "obsession" with defending Israel.
Straw served as both Home Secretary and Foreign Secretary under Prime Minister Tony Blair, and as Secretary of State of Justice under Prime Minister Gordon Brown.
Straw also said Germany's "obsession" with defending Israel was another impediment to peace.
Straw's about turn and open admission on the role of the Jewish Supremacist lobby has come as a surprise to many observers, as he was one of the major players behind the illegal invasion of Iraq which was carried out in response to demands from the Zionist lobby to attack that nation—even though it had no connection whatsoever to the terrorist attacks of 11 September 2001.
During an official inquiry into the conduct of the British government in dragging the UK into that war, Straw admitted that he deliberately withheld key legal advice from the public and parliament which warned that the invasion was illegal under international law.
Straw admitted he advised the Cabinet that invasion would be legal without a fresh United Nations mandate days after Lord Goldsmith, the then attorney general, had said privately that the opposite was true.