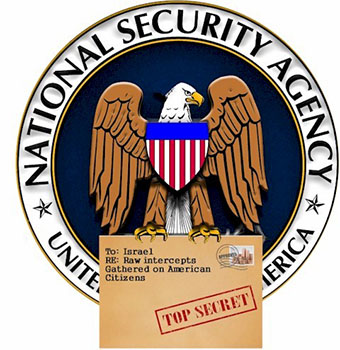 Russia's dashing red-headed spy, Anna Chapman, was arrested in 2010 and sent packing back Russia. Any interested American can now watch Chapman's moves in surveillance videos and read the FBI counterintelligence files–but not so with most of Israel's top spies who targeted American economic, nuclear and national defense infrastructure, according to a new article the Institute for Research, Middle Eastern Policy wesbite.
America is still crawling with Israeli spies (our "constant companion" according to intelligence expert Jeff Stein). The 2010 revelations of nuclear equipment smuggling from Telogy (prohibited export smuggling PDF) in California and Stewart Nozette's 1998-2008 Israel Aerospace Industries-funded penetrations of classified U.S. information storehouses around Washington reveal that while Israeli spying has never stopped, secret prosecution strategies now emphasize quietly rolling up Israeli operations via industry regulators, fines and penalties or isolating and entrapping American spies on lesser charges but steering around their Israeli handlers.
Unlike its treatment of information requests about Russian spies, the FBI and Justice Department have denied every individual FOIA request for the files of major Israeli spies. Access to Rafael Eitan's many harmful exploits against U.S. targets are banned from release unless Eitan personally waives his privacy rights (FOIA denial).
The FBI claimed it can no longer find files about deceased nuclear espionage mastermind Avraham Hermoni, even though his name appears across many previously released NUMEC files.
Flooding from Hurricane Sandy is the excuse the FBI gives for not being able to find files on spy-for-Israel Ben Ami-Kadish. One might argue it is merely a series of unfortunate events that keeps Israeli spy files out of public hands, except that the Justice Department has now issued a blanket ban on declassifying any files about the FBI's decades-long counterintelligence tango with Israel's Mossad.
The results of the Justice Department's kid-glove approach to Israel propagates into mandatory counterintelligence reports to Congress.
Although Israel unambiguously ranked as a top economic and national defense intelligence threat in past assessments of agencies like the Office of National Counterintelligence Executive, because criminal prosecution strategies toward Israel (through not Iran, Russia or China) have been undermined from within, Israel has disappeared from the most current reports.
Read the full article "Ten Explosive U.S. Government Secrets about Israel" on the IMRep website here.