Just one soft drink consumed daily can raise the risk of diabetes by 22 percent, a study in Diabetologia, the journal of the European Association for the Study of Diabetes (EASD) has shown.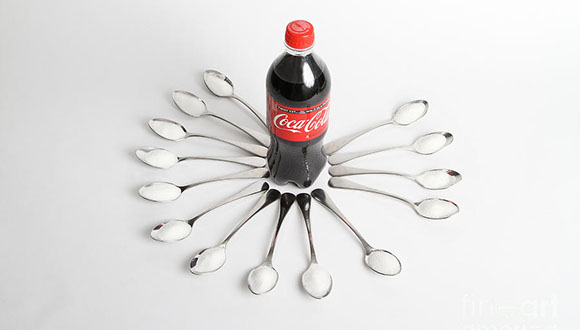 According to the study, a mere 12 ounces serving size of sugar-sweetened soft drink a day may increase the chance of developing Type 2 diabetes, the most common form of the disease.
The study, led by Dora Romaguera, Petra Wark and Teresa Norat, researchers at the Imperial College in London, adds to a growing body of evidence that sugar intake has an impact both on weight gain and diabetes.
Consumption of sugar-sweetened beverages, on the rise in Europe and America, induces rapid spikes in blood sugar levels and in insulin secretion, leading to insulin resistance, one of mechanisms which causes diabetes.
The researchers used data on consumption of juices and nectars, sugar-sweetened soft drinks and artificially sweetened beverages collected across eight European patient groups participating in the European Prospective Investigation into Cancer and Nutrition, also known as EPIC.
The study included 12,403 Type 2 diabetics and a random population of 16,154 people identified within EPIC. The researchers found that, after adjusting for confounding factors, a single serving size of sugar-sweetened soft drink per day increased the risk of developing Type 2 diabetes by 18 percent when the results were adjusted to reflect total energy intake and body-mass index.
Consumption of sugar-sweetened soft drinks "increases your risk of developing diabetes beyond the effect on body weight," Romaguera said. "You may remain thin and still have a higher risk of developing diabetes."
With artificially sweetened soft drinks, the association disappeared after taking into account the BMI of participants.
Lifestyle changes around the globe have kindled a surge in diabetes cases. The number of sufferers worldwide will almost double to an estimated 552 million by 2030, according to the International Diabetes Federation.
Some diabetics, suffering from so-called Type 1 diabetes, have a lifelong inability to produce insulin. The Type 2 variant tends to strike later in life, brought on by obesity and sedentary lifestyles, as people become resistant to the insulin their own body produces.
The increased risk of diabetes among sugar-sweetened soft drink consumers in Europe was similar to that found in an analysis of previous studies conducted in North America, Romaguera said.