Jewish Supremacists in Australia, acting true to their international tribal loyalty, have launched an effort to criminalize any academics in that country who support a boycott of the Zionist state.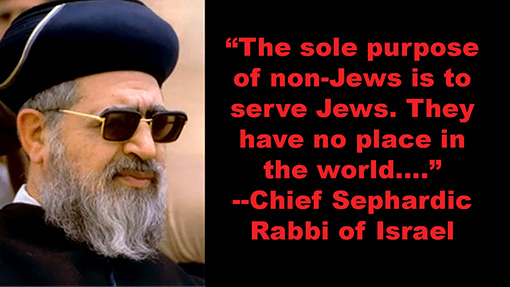 The attempt to criminalize critics of Zionist racism and ethnic cleansing against Palestinians has been launched by the "Shurat HaDin—The Israel Law Center" in Israel, in the form of a class action "racism complaint" against Australian Professor Jake Lynch.
Professor Lynch's "crime" is his "participation and public support of boycotts of Israel including an academic boycott of Israeli universities," according to the Jewish extremist organization, which masquerades under the claim that it is a "human rights organization."
Some faculties and students at Sydney University have recently called for the severing of links with Israeli institutions—which the Shurat Harding is "racist and in violation of Australian Federal anti-discrimination laws."
The legal action has been filed under Australia's "Racial Discrimination Act" on the flimsy basis that those promoting boycotts, sanctions and divestment (BDS) against the Jewish State "are discriminating against Israelis."
This is yet another case of Jewish Supremacists "crying out in pain as they strike you," as the old Polish saying goes.
The Zionists have committed gross human rights violations against Palestinians-and indeed all peoples across the world—and when someone dares to hold them to account, these same Jewish Supremacists then claim that they are the ones being denied their human rights!
This is not even chutzpah—it is obvious hypocrisy born out of an arrogance which is enshrined in the mentality of Jewish Supremacism.
This past semester, the Sydney university's student body endorsed Associate Professor Jake Lynch's academic boycott of Israel.
According to Shurat HaDin, Lynch had publicly announced his refusal to work with Dan Avnon, an Israeli professor from the Hebrew University in Jerusalem, and also called for a boycott of Technion University in Haifa.
The complaint has been officially submitted to the Australian Human Rights Commission.
Professor Lynch has been "given" 21 days to reply by the Jewish extremists.