In a further indication of the power of the Jewish Supremacist lobby's control over Washington D.C., nearly half the US Senate has opted to take the word of the American Israel Public Affairs Committee (AIPAC) and Benjamin Netayhau on Iran over that of all the American intelligence agencies.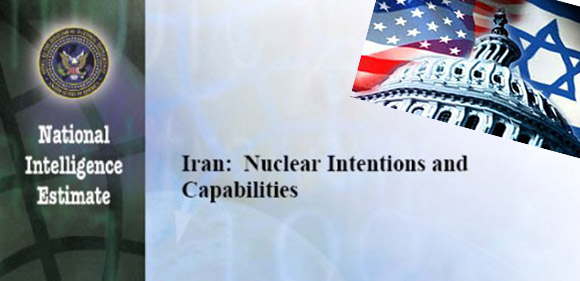 In a report written by the Washington Bureau Chief of the international news agency Inter Press Service (IPS), Jim Lobe, it was announced that AIPAC has published the list of senators who so far have agreed to co-sponsor the "Nuclear Weapon Free Iran Act of 2013, aka the Wag the Dog Act of 2014."
As Lobe wrote: "You'll recall that the initial list, which was introduced by its principal engineers, Sens. Mark Kirk and Robert Menendez, Dec 19, included 26 co-sponsors equally divided between Democrats and Republicans, to which newly elected New Jersey Sen. Cory Booker quickly added his name.
Since then, 20 other senators — all Republicans, unsurprisingly — have added their names, for a grand total of 47 — still short of a majority, let alone one that could survive an Obama veto that the White House has already committed the president to cast if the bill is passed in its present form.
"According to the AIPAC list, 53 senators, including 36 Democrats and the two independents who normally vote with the Democratic caucus, have not agreed to co-sponsor the bill, or, in the dreaded moniker used by AIPAC to score lawmakers' voting records (presumably for the benefit of the 'pro-Israel' PACs that decide how to dole out campaign cash), are labeled 'DNC.'
"They will undoubtedly be the top targets for AIPAC's legendary powers of persuasion when the Senate reconvenes early next week.
"What is remarkable about this list, however, is that very few of the 47 co-sponsors have chosen to publicize their support for the bill to their constituents through local media or other means."
Lobe pointed out that the co-sponsors of the bill have been very shy about telling their constituents about their support for the bills, saying that they "appear to be targeting a very narrow constituency — AIPAC, which is now touting their names — rather than  their voters back home, most of whom probably have no idea of what their senator's position is or what may be at stake.
"Which raises an interesting question: If the folks back home knew that their senator was supporting a bill that would make another war in the Middle East more, rather than less likely, would there be an outcry as there was after Obama (and AIPAC) asked Congress to approve military action against Syria? Would some senators feel compelled to reassess their support?
". . . the 47 co-sponsors of this bill, most notably the 14 Democrats who have signed on to it, have effectively decided that Bibi Netanyahu and AIPAC are more credible sources about Iran and what it is likely to do in the P5+1 negotiations if this sanctions bill becomes law than either the U.S. diplomats who are directly involved in the talks or the U.S. intelligence community."
"As the most recent assessment by the intelligence community, for which these same 47 senators have approved annual budgets ranging as high as 70 billion dollars in recent years, concluded: '[N]ew sanctions would undermine the prospects for a successful comprehensive nuclear agreement with Iran.'
"Of course, that's precisely why Netanyahu and AIPAC are pushing the new sanctions package," Lobe says.
The full list of senators who have cosponsored or indicated their intention to cosponsor The Nuclear Weapon Free Iran Act of 2013 can be found here.
* What does the US intelligence community say about Iran?
According to a February 2912 report in the New York Times titled "U.S. Agencies See No Move by Iran to Build a Bomb", American spy agencies are "broadly consistent with a 2007 intelligence finding that concluded that Iran had abandoned its nuclear weapons program years earlier.
"The officials said that assessment was largely reaffirmed in a 2010 National Intelligence Estimate, and that it remains the consensus view of America's 16 intelligence agencies," the NYT article continued.
"The Central Intelligence Agency and other intelligence agencies believe that Iran has yet to decide whether to resume a parallel program to design a nuclear warhead — a program they believe was essentially halted in 2003 and which would be necessary for Iran to build a nuclear bomb.
"In Senate testimony on Jan. 31, 2012, James R. Clapper Jr., the director of national intelligence, stated explicitly that American officials believe that Iran is preserving its options for a nuclear weapon, but said there was no evidence that it had made a decision on making a concerted push to build a weapon.
"David H. Petraeus, the C.I.A. director, concurred with that view at the same hearing. Other senior United States officials, including Defense Secretary Leon E. Panetta and Gen. Martin E. Dempsey, the chairman of the Joint Chiefs of Staff, have made similar statements in recent television appearances."