Why Mass Immigration is Racist Genocide of White People – DACA Amnesty is Death of For America!
Today Dr. Duke had British author and activist Mark Collett as his guest for the hour. They discussed the the recent proposal from the Trump administration that would expand DACA in exchange for effectively repealing the 1965 immigration act. Dr. Slattery pointed out that Trump knows that the Democrats won't accept this deal and it puts them in the position of exposing their real goals of importing endless numbers of Third Worlders to replace the white majority. Dr. Duke make the point that it is wrong for President Trump to go along with the notion that legalizing DACA recipients is a "moral" thing to do.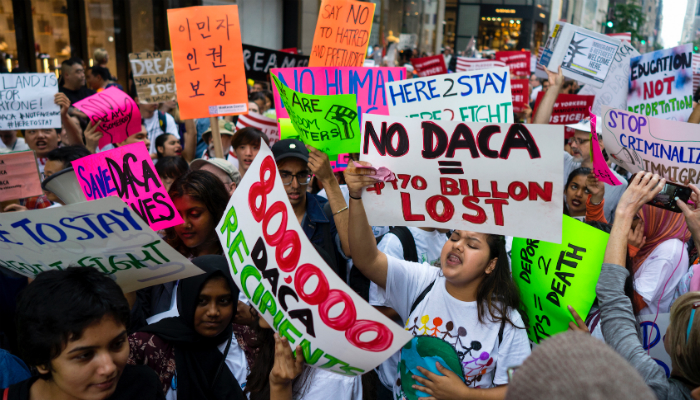 Mark Collett addressed the issue of Zio elites deceiving the public in Western countries in order to pursue policies that have turned out to spell white genocide. Dr. Duke also talked about the health benefits of fasting.
This show is a powerful show. Please share it widely. And please keep us on the air and on-line. Please visit our contribution page or send your contribution to:
P.O. Box 188, Mandeville, LA 70470
Thank you.
Click here and look for the show dated 1-26-18.
Our show is aired live at 11 am replayed at ET 4pm Eastern
Please watch Dr. Duke's video "Israel: The Promised Land for Organized Crime"
Here is Mark Collett's latest video :
Be sure to check out Mark's Twitter feed. And follow him while you're at it.