Download

Dr. Duke and Andy Hitchcock discuss the vaccine madness, and introduce yet more new evidence that the vaccines present a far greater public health hazard than the rather mundane coronavirus ever did. They also point out the Jewish role in creating the coronapocalypse and how Jews have been profiting greatly from it.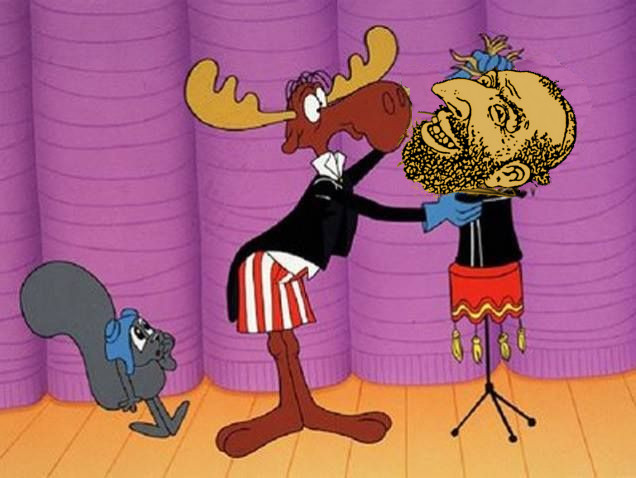 If you're not a boomer, or if you are some sort of freak mutant boomer who doesn't remember the Rocky and Bullwinkle Show, every week Bullwinkle said "Hey Rocky, wanna see me pull a rabbit out of my hat?" He never actually succeeded in pulling out a rabbit, but instead always wound up with some horrible monster, prompting a funny one-liner. So don't write to us saying we are fed-posting that people go out and decapitate Jews and dispose of them in mini fake shower room gas chambers, like you did last time we used this meme. That's just retarded. We are simply pointing out that everywhere you look in this clown world you find Jews, not Chinese or Democrats or Globalists or Nazis, and certainly not rabbits! 
Check out Dr. Duke's Bitchute and BRAND NEW Odysee acounts. Here are a couple of recent videos: Dr Duke & Dr Slattery Respond to Attack by HBO and John Oliver on David Duke and Tucker Carlson (odysee.com) ZioMedia Incites massive violence against White people in America (odysee.com)
Please share this show widely. And please keep us on the air and on-line. Please visit our contribution page or send your contribution to:  P.O. Box 188, Mandeville, LA 70470 Thank you.  
Click here and look for the show dated 9-21-21 Our show is aired live at 11 AM Eastern Time (US) & is replayed at 4 PM Eastern Time.  Share this show widely. And please keep us on the air and on-line.