Download

Dr. Duke and Dr. Slattery got into the hypothetical of whether people from another planet could make any sense of what the hell is going on here. Make no mistake, humanity is in an existential crisis, and it is not from some mundane virus. 
The Christian religion did not keep to the lofty heights of spirituality to which the Jewish religion had soared — Sigmund Freud

Freud reveled in what he saw as his war against Christendom, which he compared with the Roman Empire, and suggested that he was like his idol Hannibal and was meant to sack Rome.
Hannibal. . . had been the favourite hero of my later school days. . . . I began to understand for the first time what it meant to belong to an alien race . . . the figure of the semitic general rose still higher in my esteem. To my youthful mind Hannibal and Rome symbolized the conflict between the tenacity of Jewry and the organisation of the Catholic Church . . .
Here is a quote that was discussed in the show. The largest Jewish paper in America, The Jewish Week, quotes Rabbi Ginsburgh as saying the following:
As for the goyim…Zalman's attitude (was): "Gentile souls are of a completely different and inferior order. They are totally evil, with no redeeming qualities whatsoever." …If every simple cell in a Jewish body entails divinity, is a part of God, then every strand of DNA is a part of God. Therefore, something is special about Jewish DNA. …

If a Jew needs a liver, can you take the liver of an innocent non-Jew passing by to save him? The Torah would probably permit that. Jewish life has an infinite value," he explained. "There is something infinitely more holy and unique about Jewish life than non-Jewish life. – Chabad Lubavitch Rabbi Yitzhak Ginsburgh in Jewish Week, the largest Jewish publication in the United States.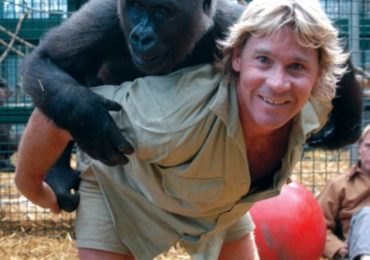 Your people need you, Steve-o!
Have you subscribed to Dr. Duke's Gab channel? If you haven't, you really should. Also, he has a telegram channel. 
Be sure to check out Dr. Duke's Bitchute and BRAND NEW Odysee acounts. Here are a couple of recent videos: 


Dr Duke & Dr Slattery Respond to Attack by HBO and John Oliver on David Duke and Tucker Carlson (odysee.com)
ZioMedia Incites massive violence against White people in America (odysee.com)
Please share this show widely. And please keep us on the air and on-line. Please visit our contribution page or send your contribution to:  
P.O. Box 188, Mandeville, LA 70470 Thank you.  
Click here and look for the show dated 9-22-21 Our show is aired live at 11 AM Eastern Time (US) & is replayed at 4 PM Eastern Time.  Share this show widely. And please keep us on the air and on-line.