Dr Duke & Andy Hitchcock – Jeffrey Goldberg, Israeli Military Veteran & Iraq War Liar – Celebrated for totally unsubstantiated vile Lies about Prez Trump!
Today Dr Duke & Andy Hitchcock discussed the latest Jewish trick against President Trump: the completely baseless assertion by professional Jewish liar Jeffrey Goldberg that Trump called American veterans losers. Goldberg is a former Israeli military prison guard, by the way. Anyway, Trump has fired back by laying out some truths about the military that update President Eisenhower's farewell address in which he warned of the arrival of a "military industrial complex." This is what Trump said:
"I'm not saying the military's in love with me. The soldiers are. The top people in the Pentagon probably aren't because they want to do nothing but fight wars so all of those wonderful companies that make the bombs and make the planes and make everything else stay happy"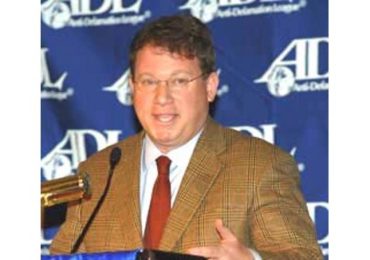 Goldberg is a former Israeli military prison guard.
Jeffrey Epstein was a Mossad agent, Ghislaine Maxwell was his Mossad handler, and everyone in Washington is complicit in the usurpation of our government by Jewish power.
Please share this show widely. And please keep us on the air and on-line. Please visit our contribution page or send your contribution to:
P.O. Box 188, Mandeville, LA 70470
Thank you.
Click here and look for the show dated 9-8-20
Our show is aired live at 11 am replayed at ET 4pm Eastern
Check out Dr. Duke's interview with Dino Costa by clicking here.