Dr Duke & Dr Slattery on the Zio Deep State Effort to Crucify Donald Trump – The Attorney who represents Whistleblower calls Trump an evil anti-Semite & boasts of 2017 Coup to Destroy Him!
Download
Today Dr. Duke and Dr. Slattery went into the Jew d'etat against deep state, naming the names. And the names all sound like Shlomo Steinbergowitz.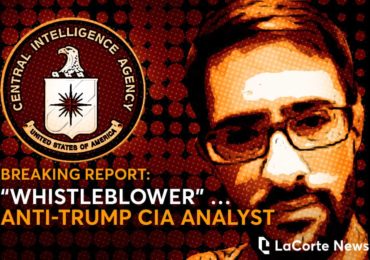 The "whistleblower" is a CIA spook named Eric Ciaramella, a.k.a. Eric Salmonella. At least that is what all the kids on the playground called him, which lead to his obsession with getting back at them by inflicting the country with a CIA Jew d'etat.  
Listen to the show for the full story.
Please share this show widely. And please keep us on the air and on-line. Please visit our contribution page or send your contribution to:
P.O. Box 188, Mandeville, LA 70470
Thank you.
Click here and look for the show dated 11-7-19
Our show is aired live at 11 am replayed at ET 4pm Eastern
Check out Dr. Duke's YouTube channel before it gets Shoahed
Here is Mark Collett's recent viral video:
Be sure to check out Mark's Twitter feed. And follow him while you're at it.