Jeffery Epstein is still Dead & He didn't Commit Suicide! This Show Reveals the Global Evil Behind Sex-Trafficking!
Download
Today Dr. Duke had researcher Dawson on for another discussion on the Epstein-Mossad Sex Spy blackmail scandal.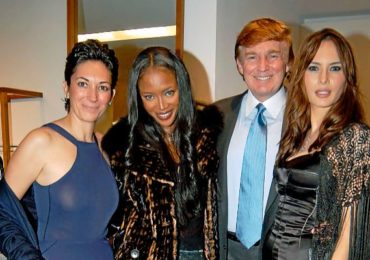 There is so much to this story. Did you know that the wife of CNN dictator Jeff Zucker was close friends with Epstein's Mossad handler Ghislaine Maxwell? Well she was. This is just the tip of the iceberg. Let's crash this Titanic!
Listen to the show for the full story.
Please share this show widely. And please keep us on the air and on-line. Please visit our contribution page or send your contribution to:
P.O. Box 188, Mandeville, LA 70470
Thank you.
Click here and look for the show dated 11-6-19
Our show is aired live at 11 am replayed at ET 4pm Eastern
Check out this powerful video on Israel's attack of the USS Liberty: https://www.youtube.com/watch?v=tx72tAWVcoM
Here is Mark Collett's recent viral video:
Be sure to check out Mark's Twitter feed. And follow him while you're at it.