The announcement by Israeli Prime Minister Benjamin Netanyahu that the Zionist Supremacist state will not be bound by any agreement reached between Iran and the rest of the world over its nuclear program, has underlined its almost total control over the US government and the lies it spreads about Iran's nuclear program.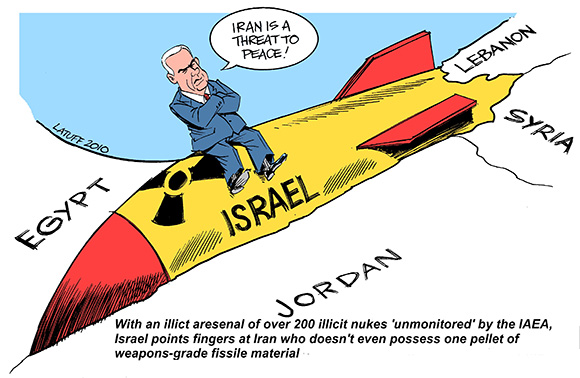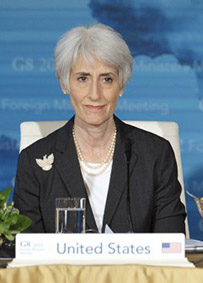 Netanyahu made his announcement to the "Jewish origin" US Secretary of State John Kerry (Kohn) at the same time that the Jewish Supremacist "American" Undersecretary of State, Wendy Sherman, had just completed "discussions" with the Israeli government in Jerusalem on negotiations over the emerging deal with Tehran.
This astonishing level of penetration of the US government makes the whole "negotiations" story a farce—as it consists of Jewish Supremacists in America "negotiating" with Jewish Supremacists in Israel, while trying to hoodwink they world that they are not one and the same.
At the same time, the Jewish Supremacists continue to spread the most outright lies about Iran and its nuclear program.
The facts of Iran's nuclear program are, contrary to the Zionist lies, very plain and simple.
– The International Atomic Energy Agency's (IAEA) full reports on Iran can be found on that organization's website here.
– The claim that Iran has a nuclear weapon is an outright lie. Weapons grade uranium is extremely difficult and costly to produce. So far, the only countries to have done it are China, France, India, Israel, North Korea, Pakistan, Russia, South Africa, the United Kingdom, and the United States.
– Weapons grade uranium is the isotope U-235 enriched to 90%. The very first uranium bomb, Little Boy dropped by the United States on Hiroshima in 1945, used 64 kilograms of 80% enriched uranium.
– The IAEA  reports confirm that Iran only has U-235 enriched to 20%. In terms of the latest negotiations, Iran has even offered to dispose of this as well.
– Having a nuclear weapon is not just a question of having enough 90% enriched uranium. A nuclear weapon armed nation must also be able to work out how to make a nuclear warhead, that is, the actual detonation system. This is a major technological obstacle of which there is no evidence that Iran has even attempted.
– Finally, a nuclear weapon must also be put into a suitable delivery system (say for example a missile or a bomb casing). This is another huge technological obstacle for which there is once again no proof that Iran has even started to build.
In other words, there is zero evidence that Iran has a nuclear weapons program—despite all the Jewish Supremacist lies.
Furthermore, Iran is a signatory to the Nuclear Non-Proliferation Treaty, whereas Israel is not—despite having nearly 200 atom bombs.
Finally, the truth is that the only country which has threatened the world with nuclear warfare is Israel.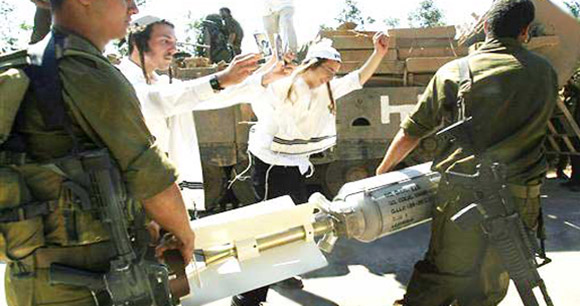 The Samson Option: Israel's Nuclear Arsenal and American Foreign Policy is a 1991 book by Seymour Hersh. It details the history of Israel's nuclear weapons program and its effects on Israel-American relations.
The "Samson Option" of the book's title refers to the nuclear strategy whereby Israel would launch a massive nuclear retaliatory strike if the state itself was being overrun, just as the Biblical figure Samson
This "Samson option" was explained in public by Martin Van Creveld, the Jewish professor of military history at the Hebrew University in Jerusalem, this way:
"We possess several hundred atomic warheads and rockets and can launch them at targets in all directions, perhaps even at Rome. Most European capitals are targets for our air force.

"Our armed forces, however, are not the thirtieth strongest in the world, but rather the second or third. We have the capability to take the world down with us. And I can assure you that that will happen before Israel goes under."  (Source)