Dr Duke & Mark Collett on the Epstein Pedophilia Ring & Tips on Being Healthy & Sane in an Insane ZioWorld
Download
Today Dr. Duke and Mark Collett had a great discussion about what the heck is going on with these Hollywood Jews and their sexual perviness. And it's not just Hollywood. Their Zio-disease is oozing all over our society and making a real stinking mess.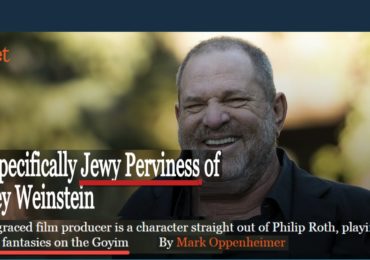 But there are things we can do to immunize ourselves from Ziotitis and Jeworrhea. Listen to the show for the full story.
Please share this show widely. And please keep us on the air and on-line. Please visit our contribution page or send your contribution to:
P.O. Box 188, Mandeville, LA 70470
Thank you.
Click here and look for the show dated 12-28-18.
Our show is aired live at 11 am replayed at ET 4pm Eastern
Check out this Duke video on the white genocide in South Africa:
Here is Mark Collett's recent viral video:
Be sure to check out Mark's Twitter feed. And follow him while you're at it.