Dr Duke & Dr Slattery – Why Orthodox Jews Won't Read the Torah on Christmas Because Doing So Stops the Torture of Jesus!
Download
You know, it is now as if we get some sort of pleasure reporting on all of this twisted stuff that religious Jews believe and non-religious Jews enable. But it's true, it's relevant, and doggonit somebody has to say these things.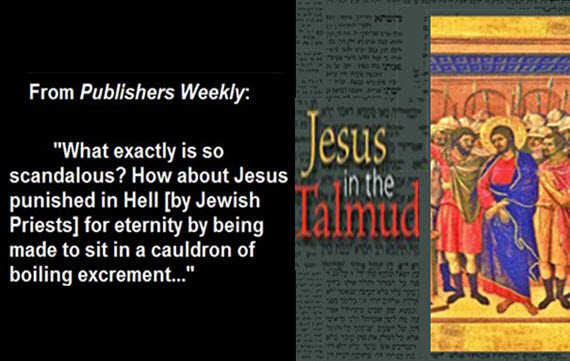 Orthodox Jews don't study the Torah on Christmas because they believe this could provide Jesus a respite from his torture. Think this is some anti-Semitic canard? Just read what the Jewish Daily Forward has to say about it. 
Listen to the show for the full story.
Please share this show widely. And please keep us on the air and on-line. Please visit our contribution page or send your contribution to:
P.O. Box 188, Mandeville, LA 70470
Thank you.
Click here and look for the show dated 12-27-18.
Our show is aired live at 11 am replayed at ET 4pm Eastern
Check out this Duke video on the white genocide in South Africa:
Here is Mark Collett's recent viral video:
Be sure to check out Mark's Twitter feed. And follow him while you're at it.