Dr. Patrick Slattery's News Roundup
A service of DavidDuke.com
---
From The Independent
Saudi Arabia intervening in the Syrian civil war would risk Russian wrath
Saudi intervention would add yet one more combatant in the most complex and dangerous battlefield in the world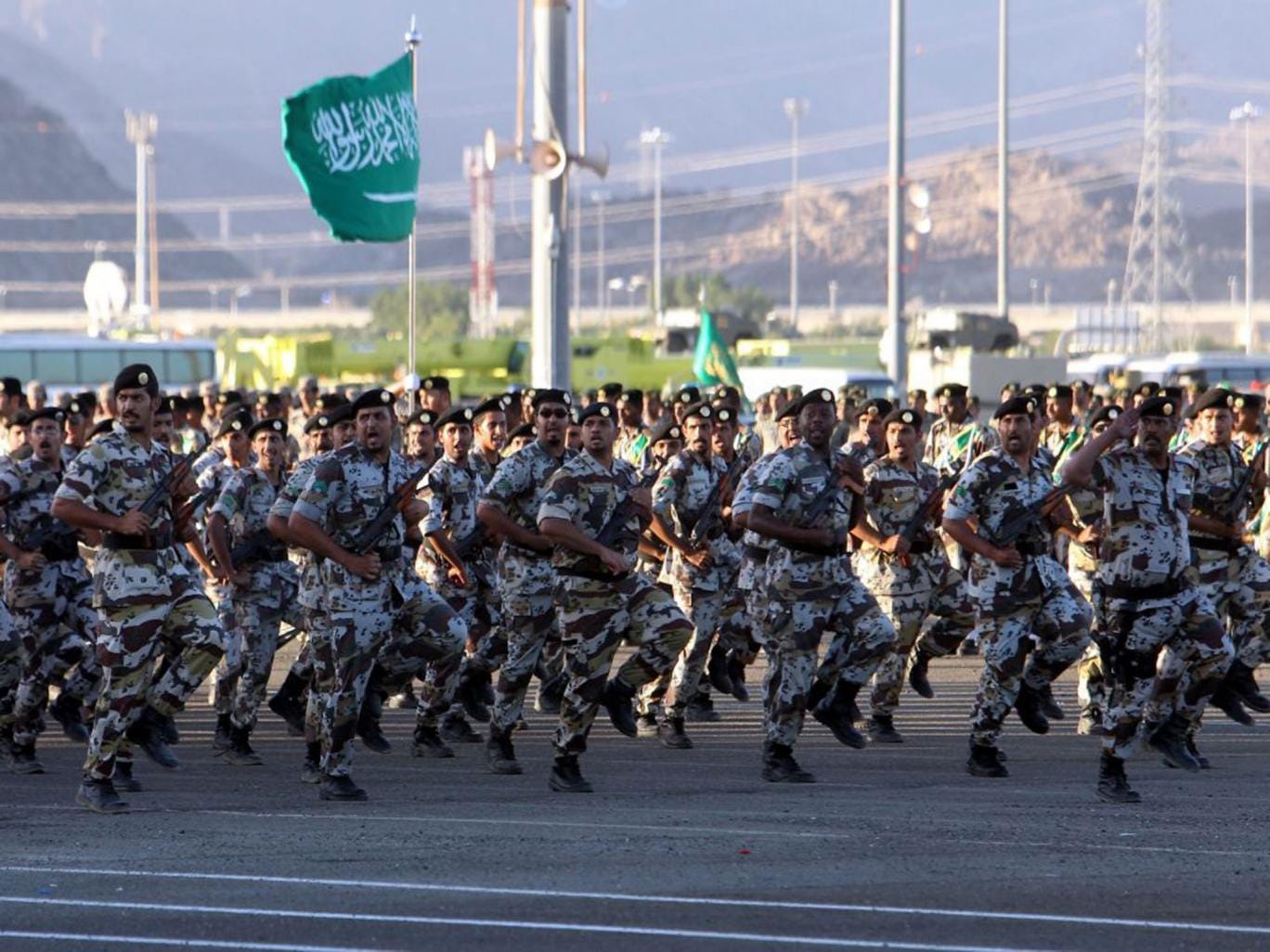 The suggestion by Saudi Arabia that it send ground troops to Syria might mean the limited deployment of Saudi special forces alongside their US counterpart or a more ambitious intervention, probably in combination with the Turkish army.
It might also be a desperate last throw of the dice to rescue a bankrupt policy as it becomes clear that a five-year effort by Saudi Arabia, Turkey, Qatar and the Gulf monarchies to overthrow Syria's President, Bashar al-Assad, has failed. The Syrian army is advancing on all fronts, backed by Russian air strikes, and has cut off opposition forces in Aleppo.
Saudi policy has become more aggressive and proactive over the past year as it has come under the control of the deputy Crown Prince and Defence Minister, Prince Mohammed bin Salman, who is seen as the power behind the Saudi throne. But much remains unclear about any proposed action by Saudi ground troops in the Syrian civil war, though the US has welcomed the idea of extra help from Saudi Arabia and anybody else who wants to join the fight against Isis.
---
---
From Ynet News
Israel skeptical of Syria ceasefire, eyes partition
Israeli officials at Munich conference: Unrealistic to believe Syria can become united anew, partition 'only possible solution'.
Israel voiced doubt on Sunday that an international ceasefire plan for Syria would succeed, suggesting a sectarian partition of the country was inevitable and perhaps preferable.
While formally neutral on the five-year civil war racking its neighbor, Israel has some sway among the world powers that have mounted armed interventions and which on Friday agreed on a "cessation of hostilities" to begin within a week.
Click here for the full story
---
---
From PressTV
'Syria opposition' criticizes Munich truce deal
A Saudi-backed so-called opposition group in Syria has criticized an international ceasefire plan for Syria that was reached recently in Munich.
Riad Hijab, the head of the Syrian opposition group known as the High Negotiations Committee (HNC), said on Sunday that "we have gotten used to conferences and hope put into words but what we need is action."
He also criticized Russia's aerial campaign against Takfiri Daesh militants, claiming, "The Syrian people continue to live in terror and utter despair after the international community has failed to prevent the gravest crimes."
The International Syria Support Group (ISSG) agreed on Friday to a "cessation of hostilities" in Syria and to implement a ceasefire in a week. The ISSG members also asked the UN to resume the collapsed peace talks between the Syrian government and HNC that would represent a number of opposition groups in upcoming talks.
The talks were suspended on February 3 after HNC refused to attend the sessions in Geneva. Its refusal came after the Syrian army, backed by the Russian air cover, made significant gains against Takfiri militants on several fronts, particularly in the strategic northern province of Aleppo.
Meanwhile, Israel's war and military affairs minister, Moshe Yaalon, said he was pessimistic about the prospects of the Munich deal.
"I'm very pessimistic about a potential cessation of hostilities at the end of this week," he said.
Click here for the full story
---
---
From Russia Today
Putin holds phone call with Obama, urges better defense cooperation in fight against ISIS
Published time: 14 Feb, 2016 15:37
U.S. President Barack Obama (R) and Russian President Vladimir Putin © Kevin Lamarque / Reuters
Russian President Vladimir Putin and his US counterpart, Barack Obama, discussed Syria in a phone call Sunday, with Putin stressing the need to establish better cooperation between the countries' defense ministries in the fight against terrorism.
In the telephone conversation Putin said that is important to create a unified anti-terrorism front, rejecting "double standards," the Kremlin press service said in a statement Sunday.
"In particular, the President of Russia noted the need to organise close working contacts between the Russian Defence Ministry and the US Department of Defence, which would make it possible to combat ISIS and other terrorist organisations in more effective and better-planned fashion," read the statement.
Both presidents gave a positive assessment of the International Syria Support Group (ISSG) meeting in Munich this week, which laid out a plan to end hostilities in Syria and start a real political process there.
Click here for the full story
---
---
From Russia Today
5 reasons to believe Turkey wants no peace in Syria
Published time: 14 Feb, 2016 01:56
© Osman Orsal / Reuters
The Turkish army's latest shelling of Kurdish and Syrian army positions in northern Syria comes just days after a meeting of world powers in Munich settled on a plan to bring peace to Syria. Here are five reasons why the artillery attack was no coincidence.
The Syrian crisis is entering a crucial stage that could either end in world powers agreeing that peace must be given a chance in the war-torn country – or an all-out ground invasion by foreign troops, which has been threatened by Turkey, Saudi Arabia, and the US. There are grounds to believe, however, that Ankara will not tolerate any peace in Syria that brings about a defeat of the anti-government forces there.
Saudi jets move to Turkish base
Saudi Arabia has been deploying military jets and personnel to Turkey's southern Incirlik Air Base. The latest move is said to be part of the US-led effort to defeat the Islamic State terrorist group (IS, formerly ISIS/ISIL), according to Turkish Foreign Minister Mevlut Cavusoglu. The base is currently being used by the US Air Force for their planes conducting sorties in Syria.
Earlier, Saudi Arabia, Bahrain and the UAE voiced their readiness to contribute troops to a ground operation in Syria on the condition that the US would lead the intervention. The Gulf states, just as the Turkish government, want Syrian President Bashar Assad to be overthrown.
Click here for the full story
---
---
From The Times of Israel
Minister urges Israel to begin annexing parts of West Bank
Bennett says he backs 'autonomy on steroids' for Palestinians in some areas, but Israel should apply sovereignty to Etzion bloc or Ma'ale Adumim
February 14, 2016, 4:51 pm
---
---
From The Times of Israel
Iran warns against Saudi intervention in Syria
Riyadh fortifies Turkish front with warplanes; Tehran sends more support to Assad regime
February 14, 2016, 3:58 pm
A senior Iranian commander warned Saudi Arabia on Sunday against sending troops to Syria after the Gulf kingdom deployed combat aircraft to Turkey, Iran's state media reported.
"We definitely won't let the situation in Syria to go forward the way rebel countries want… We will take necessary actions in due time," deputy chief of staff Brigadier General Masoud Jazayeri told Iran's Arabic-language Al-Aalam television.
Jazayeri was responding to a question on whether Iran planned to send more military advisors to Syria were Saudi troops to be deployed there, risking a direct confrontation between regional rivals Iran and Saudi Arabia.
Riyadh said on Saturday it had deployed warplanes to Turkey's Incirlik airbase in order to "intensify" its operations against the Islamic State group in Syria.
---
---
From PressTV
Turkey continues attacking northern Syria for 2nd day
The Turkish military has reportedly shelled positions of the Kurdish People's Protection Units (YPG) in northern Syria for the second day.
The so-called Syrian Observatory for Human Rights said Sunday's strikes left two YPG members dead as the Turkish army bombarded YPG targets in Aleppo, calling on the Kurdish forces to withdraw from the areas they had recently recaptured from Takfiri terrorists in northern Syria.
The move came a few days after the Kurdish fighters, backed by Russian air raids, drove foreign-backed militants from the Menagh air base near the Turkish frontier.
The YPG, which controls nearly all of Syria's northern border with Turkey, has been fighting against Daesh Takfiri terrorist group.
Ankara accuses Syrian Kurdish group Democratic Union Party, also known as the PYD, and its military wing, the YPG, of having links to the Kurdistan Workers' Party (PKK) militant group that has been fighting for an autonomous Kurdish region inside Turkey since the 1980s.
Turkish Prime Minister Ahmet Davutoglu defended Saturday's raids, arguing, "We will retaliate against every step [by the YPG]."
The remarks came hours after Turkish Foreign Minister Mevlut Cavusoglu said Saudi Arabia and his country could launch a ground operation in Syria.
Click here for the full story
---
---
From PressTV
Saudi warplanes conduct airstrikes across Yemen
Saudi warplanes conducted new airstrikes across Yemen on Sunday as the regime in Riyadh goes on with its relentless campaign against the impoverished country.
The Saudi jets pounded a sewing factory in the Yemeni capital, Sana'a, killing 11 civilians and injuring four others.
Riyadh's military aircraft also bombarded the Bani Matar district of the capital.
The Sabrah district of the southwestern province of Ibb was also targeted. There were no immediate reports on possible casualties and the extent of damage.
At least five Yemeni civilians lost their lives and several others sustained injuries following Saudi airstrikes on the historical city of Kawkaban in the western province of Mahwit.
---
---
From Russia Today
Lavrov, Kerry discuss concrete steps on military cooperation in Syria in 'excellent' Munich meeting
Published time: 13 Feb, 2016 21:03
US Secretary of States John Kerry (R). © Christof Stache / AFP
Russia's Foreign Minister, Sergey Lavrov, and US Secretary of State John Kerry have met again in Munich to discuss concrete steps needed to implement the agreements on the coordination of military efforts in Syria, Russia's Foreign Ministry said.
"Interaction between the military bodies has been especially emphasized in order to implement the agreements reached within the framework of the International Syria Support Group (ISSG)," Foreign Ministry spokeswoman Maria Zakharova said after the meeting.
"Concrete steps to be undertaken in the coming days to put this into practice were discussed," she added.
Saturday's meeting between the top Russian and US diplomats as part of the Munich Security Conference was initiated by the American side, Zakharova stressed.
Click here for the full story
---
---
From The Times of Israel
Netanyahu hints at Israel visit by VP Biden
PM says staffers of US vice president are arriving in Israel, but no official dates have been set
February 14, 2016, 2:53 pm
Prime Minister Benjamin Netanyahu on Sunday said staffers for Joe Biden are arriving in Israel ahead of a possible visit by the US vice president.
Citing media reports that Biden was considering visiting Israel in the coming days, Netanyahu confirmed during the weekly cabinet meeting that the VP's staff had begun arriving in Israel, though no official dates for a visit had been set.
Last month, Biden met Netanyahu in Davos, Switzerland, shortly after the US lifted sanctions on Iran as part of a nuclear deal. The US has sought to soften Israel's concerns regarding the deal through discussions about a new long-term agreement on US military aid for Israel.
According to Netanyahu's office, the two discussed security and strategic interests in the Middle East as well as energy.
"The meeting was friendly and warm and took place in an excellent atmosphere," a Prime Minister's Office official said at the time.
Click here for the full story
---
---
From The Times of Israel
Republican hopefuls get personal in decisive debate
A week before South Carolina primary, candidates flock to the southern state for face-off on conservatism, foreign policy
February 14, 2016, 6:21 am
GREENVILLE, South Carolina (AP) — Republican White House hopefuls insisted that President Barack Obama step aside and let his successor nominate the next Supreme Court justice, in a raucous Saturday night debate that also featured harshly personal jousting over immigration and foreign policy.
The debate was shaken by the death of Supreme Court Justice Antonin Scalia hours before the candidates took the stage. Among the contenders, only Jeb Bush said Obama had "every right" to nominate a justice during his final year in office. The former Florida governor said the presidency must be a strong office — though he added that he didn't expect Obama to pick a candidate who could win consensus support.
The five other candidates on the stage urged the Republican-led Senate to block any attempts by the president to get his third nominee on the court.
"It's up to Mitch McConnell and everybody else to stop it," Donald Trump said. "It's called delay, delay, delay."
A debate that began with a somber moment of silence for Scalia devolved quickly into fighting between Trump and Bush, then between Trump and Cruz. The exchanges highlighted the bad blood between the billionaire businessman and his rivals as the race turns to South Carolina, a state known for rough-and-tumble politics.
Click here for the full story
---
---
From Ynet News
Holocaust survivors sue Hungarian government
14 survivors, some from Israel, file class action lawsuit in the US, claiming that Hungary and its national train company are complicit in the deportation of over a half a million Jews, and in the confiscation of their property.
A group of 14 Holocaust survivors from Hungary have filed a class action lawsuit in the US against the Hungarian government and its national train company for their cooperation with the Nazis, their complicity in deporting over half a million Jews in the Holocaust and the massive confiscation of their property.
Hungary is the only state that has not yet reached a compensation settlement with Holocaust survivors or their heirs. The Hungarian government also has never been prosecuted for collaboration with the Nazis.
Click here for the full story
---
---
From the Jewish Telegraphic Agency
Cuba to host Latin American Jewish seminar after nearly 6 decades
(JTA) — Latin American young adults ages 25-40 who are deeply interested in Jewish culture, education and leadership will meet in Havana.
The Nahum Goldmann Fellowship seminar sponsored by the Memorial Foundation for Jewish Culture will be held Feb. 14- Feb. 16 in Havana.
It is the first time that the event will take place in Cuba since 1959, according to organizers.
The program will cover "the unique challenges facing Jewish communities in Latin America." Conducted in Spanish and English, its theme will be "Replenishing Jewish Cultural Life in Latin America."
Click here for the full story
---
---
From The Times of Israel
New French culture minister is Jew of Moroccan descent
Audrey Azoulay is daughter of an adviser to Morocco's King Mohammed VI and author Katia Brami
February 14, 2016, 1:36 pm
France's new culture minister is Jewish and the daughter of an adviser to the king of Morocco.
Audrey Azoulay, little known to the French public, is the daughter of Andre Azoulay, adviser to Moroccan King Mohammed VI, and Katia Brami, a writer.
She was named as France's new minister of culture and communications on Thursday last week during a reshuffle of the government.
Azoulay, 43, studied at Dauphine University and Lancaster University, and in the past also attended classes at the prestigious Sciences Po School of political science.
After competing her studies, Azoulay began her political career as a civil administrator at the general secretariat of the government.
Click here for the full story
---
---
From The Times of Israel
Former prime minister Olmert to go to prison on Monday
Convicted of taking bribes and obstructing justice, he'll be the first Israeli premier to serve time behind bars
February 14, 2016, 10:53 am
Ehud Olmert will be the country's first former prime minister to go to prison when he begins serving out two sentences totaling 19-months at Lod's Ma'asiyahu Prison on Monday.
Olmert was sentenced in 2014 to six years in prison on two separate charges of taking bribes in the early 2000s, as mayor of Jerusalem, in connection with the construction of Jerusalem's massive Holyland residential complex. But in December, the Supreme Court reduced his sentence to 18 months in prison and exonerated him on one of the charges.
Last week, the Jerusalem Magistrate's Court tacked another month behind bars on to Olmert's prison sentence, after the former prime minister pleaded guilty to obstruction of justice in various cases against him.
The plea deal represented the first admission of wrongdoing by the former prime minister and Jerusalem mayor, who has consistently maintained his innocence throughout eight years of legal proceedings in various graft cases.
Olmert admitted to trying to persuade his former secretary Shula Zaken not to testify against him in the Holyland case and a second affair involving cash infusions from US businessman Morris Talansky, and of trying to buy her silence. Zaken has already served out her prison sentence for her part in the Holyland affair.
Click here for the full story