By Dr. David Duke As most of our readers know, I have thoroughly documented the almost breathtaking Jewish domination of American Television, movies and other media. I have even revealed mainstream Jewish pundits who have boasted it about their strong grip on American media. In my recent article on the BBC, I illustrated the Jewish takeover of the British Government Media by Danny Cohen. Cohen is an elite Jew whose genetic heritage is vaulted in Israel to the point where the Jewish state prohibits marriages between "Cohens" (Kohanim) and even Jews who have a drop of discernible Gentile blood in their ancestry.  (yes, strange but true). I also show screen shots of Jewish sites showing how Cohens have "special privileges" because of their purity of race.
It is important to know that in Britain it is not only the BBC which has come under the iron grip of Jewish Zionist Supremacists—all the other three major television services in Britain also languish under the control of this insidious clique, research by my team DavidDuke.com has revealed. This incredible Jewish influence in media in Britain and America is also repeated in nation after nation in the Western World. Accidental? Coincidental? You be the judge.  Let's begin with our look at British broadcast television:
(1). ITV
ITV plc is a British media company that holds 12 of the 15 regional television licenses that make up the ITV ("Independent Television Network") network, the oldest and largest commercial terrestrial television network in the United Kingdom.
ITV has vied with BBC One for the status of the UK's most watched channel since the 1950s. Since 1983, ITV plc has been controlled by a joint corporate takeover by two companies—Granada plc and (the parent company of Granada Television) and Carlton Communications.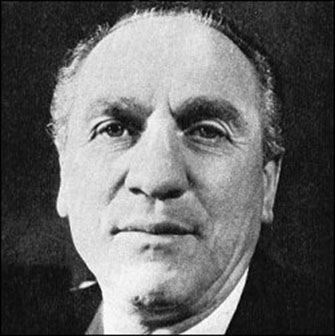 Granada Television, a subsidiary of Granada Ltd, originated in Granada Theatres Ltd, which owned cinemas in the south of England, founded in Dover in 1930 by the Jewish Supremacist Sidney Bernstein and his brother Cecil.
The Bernsteins became involved in commercial television, and in 1954, the Independent Television Authority (ITA) awarded Granada the North of England contract for Monday to Friday television slots.
From there, the company went through some financial ups and downs, but continued to grow, so that by 1997, it had acquired Yorkshire-Tyne Tees Television and in 2000 it had added Anglia Television and Meridian Broadcasting and some divisions of HTV.
Sidney Bernstein died in 1993, but not before being made a "Baron" in 1969 by a grateful Labour government for the support he had shown that party.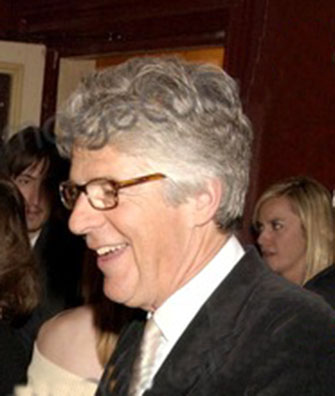 Carlton Communications, the other company which now controls ITV, was created in 1982 by the Jewish Supremacist Michael Green, his brother David and his father-in-law, Lord Wolff. The company was floated on the London stock market, and five years later, Carlton bought the US firm Technicolor. Its TV arm, Carlton Television, won the 1992 bid to secure the London weekday ITV franchise previously held by Thames Television.
Carlton acquired numerous other smaller ITV franchisees until the 2003 merger with Granada TV to form ITV plc. The new company also acquired the Breakfast franchise holder, GMTV, from The Walt Disney Company in 2009 and Channel Television from Yattendon Group plc in 2011.
Green retired from the company in 2003, and the current head of ITV is Archibald Norman, a former Conservative Party MP. Although Norman is not Jewish, the company's past history can safely indicate the political direction which ITV follows.
(2). Channel 4
Channel 4 is a British public-service television broadcaster which began transmission in 1982. Although largely commercially self-funded, it is supposedly publicly owned; originally a subsidiary of the Independent Broadcasting Authority (IBA), the station is now owned and operated by Channel Four Television Corporation, a public body established in 1990.
The channel was established to provide a fourth television service to the United Kingdom in addition to the television license-funded BBC's two services and the single commercial broadcasting network, ITV.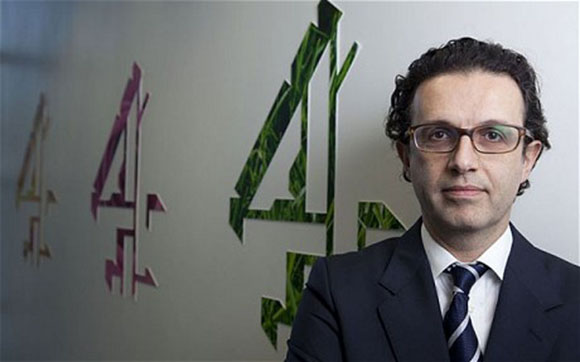 The Chief Executive of Channel 4 is Jewish Supremacist David Abraham, who has held the position since January 2010. He was previously Chief Executive of UKTV, a multi-channel broadcaster, jointly owned by BBC Worldwide and Scripps Networks Interactive. UKTV is one of the United Kingdom's largest television companies.
Abraham's career also reaches across the Atlantic: In the United States he was vice-president of the Discovery Home network and president and general manager of the TLC channel for Discovery Networks.
When he was appointed head of Channel 4, Britain's leading Jewish newspaper, the Jewish Chronicle, gleefully announced that Abraham had "high ideals" for Channel 4.
Given the record, we are reasonably sure what these "high ideals" are going to be.
(3). Channel 5
Channel 5 Britain's fifth television network which was launched in 1997. Originally owned by the RTL Group (owned by German media conglomerate Bertelsmann), Channel 5 was purchased by Jewish Supremacist Richard Desmond in 2010.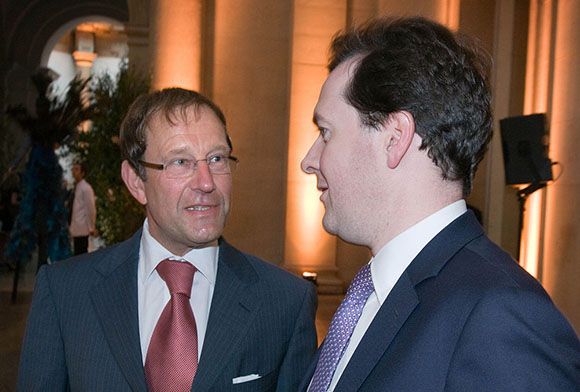 Desmond, who also owns the Express Newspapers company (publishers of the British national newspapers Daily Star and Daily Express) founded the Northern & Shell publishing company which publishes various celebrity magazines, such as OK! and New!
Desmond originally made his "media fortune" by being the UK's first sex-phone line operator, and then later became Britain's largest pornography magazine publisher, holding the Penthouse license for the UK and other titles, including the infamous titles Asian Babes, Readers' Wives, and Mega Boobs. His company also still runs the "adult" cable TV channel known as The Fantasy Channel.
This Jewish Supremacist's various pornographic ventures has made him the 57th richest man in Britain according to The Sunday Times Rich List, with a net worth of £950 million.
Desmond finally sold Channel 5 to the US company Viacom for £450 million, Viacom is, unsurprisingly, controlled by fellow Jewish Supremacist Sumner Murray Redstone (born Sumner Murray Rothstein), who is also majority owner and Chairman of the Board of the National Amusements theater chain. Through National Amusements, Sumner Redstone and his family are majority owners of CBS Corporation and Viacom (itself the parent company of MTV Networks, BET, and the film studio Paramount Pictures).
The evidence is clear: through behind the scenes business deals, long term planning and opportunism, Jewish Supremacists have managed to get an almost complete stranglehold on "British" television networks—and their biased coverage of the Gaza Holocaust has once again shown the heavy hand of Jewish censorship at work.