A dispute between hawkish extremist Jewish Supremacists and their less extreme tribalist colleagues who jointly run the US Senate has inadvertently revealed the details of how the Israel lobby runs that body.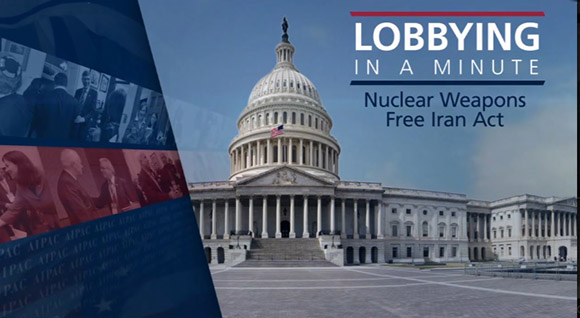 According to an article in the Jewish Telegraphic Agency, titled "Will AIPAC-Obama sanctions clash dent pro-Israel lobby's clout?" written by Ron Kampeas, the JTA's Washington bureau chief, the American Israel Political Action Committee has already acquired the support of 59 US senators for the "Nuclear Free Iran Bill" which proposes even more draconian measures than those put forward by the Obama administration over Iran's mythical "atom bomb" program.
In the article, Kampeas notes that AIPAC is struggling to "build a veto-busting majority" of 67 senators because "Democrats have more or less stopped signing on."
The reason for this, Kampeas writes, is as follows:
"A source close to AIPAC said the stall in support for the legislation is due in part to the fact that of 10 committee chairmen opposed to the bill, four are Jewish and have histories of closeness to the pro-Israel community.
"Non-Jewish lawmakers tend to take their cues on Israel-related issues from their Jewish colleagues — a common template with lawmakers from other communities — and this is no different, the source said."
In other words, the reason why AIPAC is struggling is because "most Democrats inclined to back Obama on this issue" of Iran.
In this regard it is important to realize that the Obama position on Iran is outrageous as well: it too presumes that all the lies about Iran's supposed "atom bombs" which have come from Zionist sources are all true, and that its punitive measures will force that country to halt its "nuclear weapons" program.
As outlined earlier, this position also flies in the face of all US intelligence on the issue, and all empirical data which shows that Iran has no nuclear weapons project at all—unlike Israel, which is the main protagonist in the Middle East.
The "difference" between the Obama administration and the AIPAC position is therefore only one of degree: one is extreme, and other is even more extreme!
Morris Amitay, a former AIPAC executive director, was also quoted by the JTA article as saying that "[I]f you look at where Congress is today on Israel issues, the peace process, Iran, AIPAC is doing a terrific job."
* Meanwhile, the blatant interference from the Jewish Lobby over US foreign policy has become so obvious that it has even featured on the Comedy Central channel's "The Daily Show" hosed by Jon Stewart.
"The senators from the great state of Israel are against it," Stewart said, accompanied by a graphic of a map of Israel emblazoned with the AIPAC logo.