Commentary — Unlike the English speaking world and western Europe, many eastern European countries are more willing to oppose the Zionist drive to reshape their societies. An example is an effort by the Hungarian ruling coalition to close a George Soros-funded university. Naturally, the U.S. State Department is trying to intervene on Soros' behalf…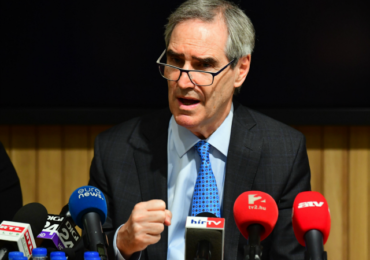 BUDAPEST, Hungary (AP) — Hungary's parliament decided on Monday to rush through a draft bill on higher education seen as targeting a university founded by billionaire philanthropist George Soros.
Acting on a request by Deputy Prime Minister Zsolt Semjen, also head of the Christian Democrats, the junior party in the government coalition, lawmakers approved his motion to debate and vote on the legislation on Tuesday.
The U.S. State Department and hundreds of academics and institutions in Hungary and abroad have criticized the law which could force the closure of Central European University.
Semjen said his request was justified by "government interests to pass the law early."
Prime Minister Viktor Orban considers the Hungarian-born Soros an ideological foe whose "open society" ideal contrasts with Orban's efforts to turn Hungary into an "illiberal state."
On Sunday, some 10,000 people took part in a march in support of Central European University, founded in 1991 and currently counting some 1,400 students from 108 countries.
The legislation would create new conditions for foreign universities in Hungary. Several provisions are seen as being drafted exclusively with CEU in mind, including one which would force it to open a campus in New York state, where it is accredited but does not carry out academic activities, while another could make it change its name.
Orban has accused CEU of "cheating" and unfairly competing with local universities since its diplomas are recognized both in Hungary and the United States. Orban has also conditioned CEU's survival to a bilateral agreement with the United States.
Orban said Monday he was confident the two countries would make a deal, while CEU rector Michael Ignatieff has said the agreement would have to be with New York state.
"Goodwill shall lead the Hungarian government and surely the government of the United States, as well," Orban said. "Therefore there is no reason for anyone to be nervous."
Last week, the U.S. State Department took exception to the proposed legislation, urging "the government of Hungary to avoid taking any legislative action that would compromise CEU's operations or independence."