Dr Duke & Mark Collett of UK – On ZioTraitor Soros Partner Kushner for Saudi Nukes – & What is White Genocide?
Download
Today Dr. Duke and Anglo-Saxon chiefton Mark Collett, discussed the nefarious moves by first son-in-law Jarred Kushner, to supply Saudi Arabia with nuclear technology so it can nuke Iran.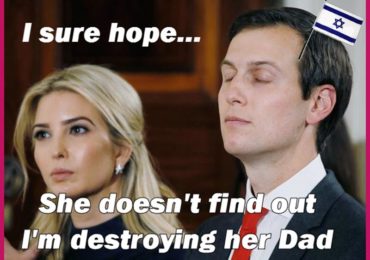 They then went on to discuss other issues, such as the Jewish-led effort to replace the white population in North America and Europe with non-whites. Listen to the show for the full story.
Please share this show widely. And please keep us on the air and on-line. Please visit our contribution page or send your contribution to:
P.O. Box 188, Mandeville, LA 70470
Thank you.
Click here and look for the show dated 3-1-19.
Our show is aired live at 11 am replayed at ET 4pm Eastern
Check out this video from last night with Dr. Duke on the Radical Conservative show:
Here is Mark Collett's recent viral video:
Be sure to check out Mark's Twitter feed. And follow him while you're at it.