Dr Duke & Dr Slattery – Ann Coulter Dares to Say Jewish Elite Hates White Men & Christian Broadcaster says Zionists Kill Christians!
Download
Today Dr. Duke and Dr. Slattery discussed recent statements by Ann Coulter, in which she said that Jews are part of an anti-white coalition that runs the Democrat Party. It would be nice if she would go the full distance and say that Jews LEAD the anti-white coalition and that there would be no anti-white coalition if it were not for the Jews, but…. maybe she doesn't want to lose her mainstream platform. Really she should forget about the MSM and start a high-profile podcast like Joe Rogan, only without being stoned all the time, because Joe Rogan doesn't have a podcast so much as a weedcast.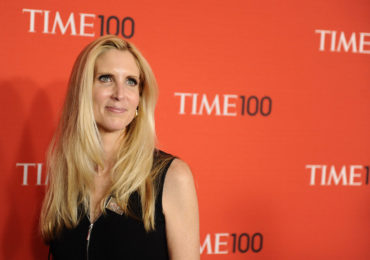 Dr. Slattery filled in the audience on the latest developments with the North Korean negotiations, where apparently Bolton and Pompeo stepped in and said that Trump can't end sanctions on North Korea because our Jewish overlords said Trumps a racist and whatever.
Listen to the show for the full story.
Please share this show widely. And please keep us on the air and on-line. Please visit our contribution page or send your contribution to:
P.O. Box 188, Mandeville, LA 70470
Thank you.
Click here and look for the show dated 2-28-19.
Our show is aired live at 11 am replayed at ET 4pm Eastern
Check out this Duke video on the white genocide in South Africa:
Here is Mark Collett's recent viral video:
Be sure to check out Mark's Twitter feed. And follow him while you're at it.