Dr Duke & Mark Collett of UK Salute the Dalai Lama Demand that Europe must be for Europeans – Just as Duke has called for "Tibet for Tibetans!"
Download
Today Dr. Duke and British author and activist Mark Collett discussed the Dalai Lama's statements while visiting the Muslim overrun city of Malmo in Sweden that "Europe must be for the Europeans." Dr. Duke has long pointed out that the Tibetan people are facing the same kind of demographic displacement that is confronting the European countries.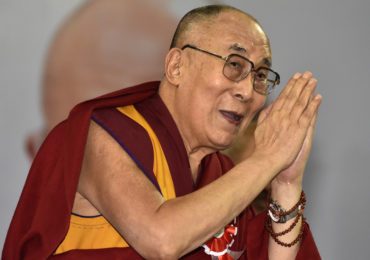 They also compare the situation to the events that have been transpiring in Myanmar. Listen to the show for the full story.
Please share this show widely. And please keep us on the air and on-line. Please visit our contribution page or send your contribution to:
P.O. Box 188, Mandeville, LA 70470
Thank you.
Click here and look for the show dated 9-14-18.
Our show is aired live at 11 am replayed at ET 4pm Eastern
Check out this Duke video on the white genocide in South Africa:
Here is Mark Collett's recent viral video:
Be sure to check out Mark's Twitter feed. And follow him while you're at it.