From the Jewish Telegrapic Agency
Palestinian teen shot dead by IDF was U.S. citizen
October 25, 2014 7:02pm
JERUSALEM (JTA) — A Palestinian teenager shot dead by Israeli troops in the West Bank is a U.S. citizen, according to the State Department.
The teen, identified as Orwa Hammad, was killed Friday evening in the West Bank village of Silwad, located near Ramallah. The family of the teen said he was 14 years old, according to the Palestinian Maan news agency. Silwad residents said Hammad's father lives in the United States, Maan reported.
---
---
From the Jewish Telegrapic Agency
Ireland's Upper House calls on government to recognize Palestine
(JTA) — The Upper House of Ireland's parliament unanimously passed a nonbinding  motion calling on the government to formally recognize the state of Palestine.
The parliamentary body accepted the motion Wednesday without a vote.
The motion was proposed by Sen. Averil Power, the head of the country's main opposition party, the conservative Fianna Fail, the Irish Times reported.
It called on the Irish government to "formally recognize the State of Palestine and do everything it can at the international level to help secure a viable two-state solution to the Israeli-Palestinian conflict," according to TheJournal.ie.
---
---
From the Jewish Telegrapic Agency
Dutch mayor likens jihadis to Jews who left for pre-state Israel
October 24, 2014 8:22am
THE HAGUE, Netherlands (JTA) — A Dutch mayor said Holland should not prevent Islamists from leaving for Syria just as it let Jews immigrate to pre-state Israel.
Pieter Broertjes, the mayor of Hilvresum — a small, affluent municipality near Amsterdam that is considered to be the country's media capital — made the comparison on Thursday during an interview with Radio 1.
Later that day, a municipal spokesperson called the comparison "unfortunate."
In the interview, Broertjes, a politician for Dutch Labor and former editor-in-chief of the highbrow Volkskrant daily, was asked whether he thought jihadists who are leaving to fight in Syria and Iraq should be prevented from departing.
He opposed such steps, adding: "Dutchmen after World War II went to Israel to fight the English. We didn't prevent them then."
---
---
From PressTV
Israeli troops, Palestinians clash near West Bank city of Ramallah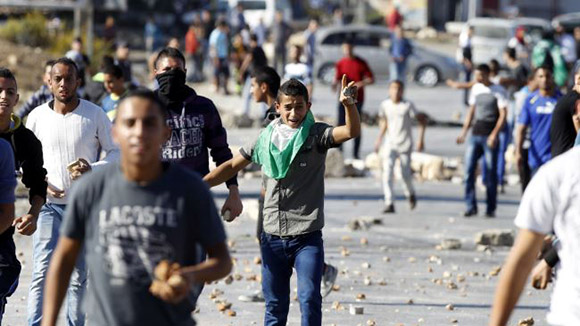 Sat Oct 25, 2014 3:39PM
Fresh clashes have erupted between Israeli forces and Palestinian protesters who were furious about the recent death of a Palestinian teenager at the hands of Israeli troops.
The skirmishes broke out in the village of Silwad, north of the West Bank city of Ramallah, on Saturday, a day after Orwah Hammad, 14, was shot in the head there.
The Israeli army added that the youth, who was a US citizen, was about to throw a petrol bomb at Israeli motorists.
"The forces fired immediately to neutralize the danger…and confirmed a hit," said an army spokeswoman.
---
---
From PressTV
Israel forces kill Palestinian teenager in West Bank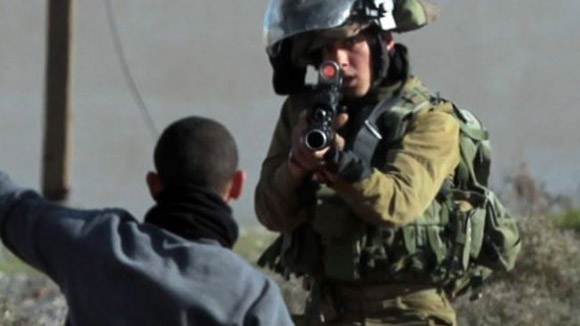 Israeli troops have reportedly killed a Palestinian teenager and injured several others during clashes near the occupied West Bank city of Ramallah.
According to reports, Orwa Hammad, 14, was shot in the head on Friday after clashes erupted between Palestinian protesters and Israeli forces in the West Bank town of Silwad, located northeast of Ramallah.
Reports say several protesters also suffered injuries and a number of others were arrested during skirmishes with Israeli forces in and around the Palestinian city of al-Quds (Jerusalem).
The fresh clashes come as the Israeli regime has recently boosted its military presence around the al-Aqsa Mosque and restricted entrance to the holy compound in al-Quds.
Click here for the full story
---
---
From PressTV
Israel not living up to ceasefire obligations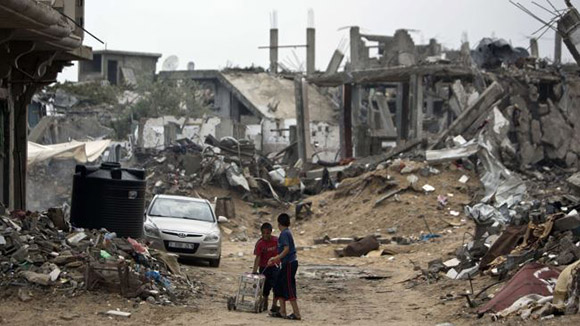 Thu Oct 23, 2014 5:9PM
Doubts have risen about Israel living up to the pledges it made under a ceasefire deal that brought an end to its recent onslaught on the besieged Gaza Strip.
Under the ceasefire agreement, the Israeli regime pledged to allow activities for the reconstruction of Gaza, which was heavily damaged during Tel Aviv's 50-day war on the coastal sliver.
However, latest reports cast doubt on Israel keeping its pledges.
With the cold days of winter approaching, more than 100,000 Gaza residents are still homeless. According to reports, Israel has only delivered some 400 tons of cement in a single shipment to the besieged enclave.
Click here for the full story
---
---
From PressTV
Fresh clashes erupt between army and militants in northern Lebanon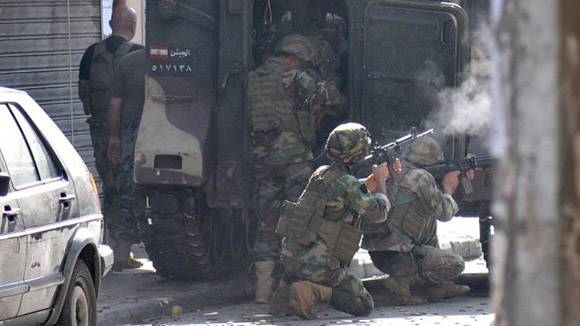 Sat Oct 25, 2014 9:51AM
Fresh clashes have erupted between the Lebanese army and militants in the northern city of Tripoli.
The clashes broke out early Saturday, two days after government troops raided an apartment in the Dinniyeh region to capture a defected soldier.
Lebanese troops raided the historical market of Tripoli to arrest militants holed up there.
Reports say several people including soldiers were wounded in the Saturday fighting.
Click here for the full story
---
---
From PressTV
Israeli soldiers, Palestinians clash in East al-Quds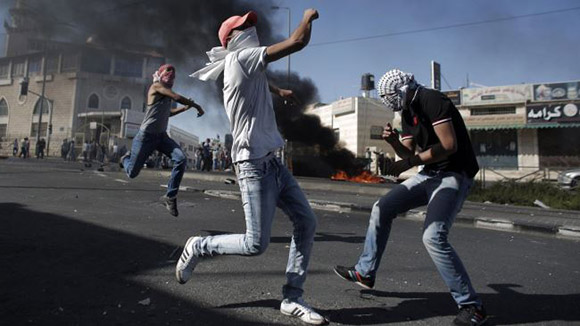 Fri Oct 24, 2014 1:38PM
Renewed clashes have taken place between Israeli forces and Palestinians in East al-Quds (Jerusalem).
On Friday, clashes erupted in the neighborhoods of Wadi al-Joz, Ras al-Amud, Silwan and al-Issawiya as angry Palestinian demonstrators protested the death of Abd al-Rahman al-Shaludi, 21, who was shot dead by Israeli police for allegedly attacking a train station earlier in the week.
Israeli forces fired rounds of stun grenades and rubber-coated bullets in Wadi al-Joz, injuring three Palestinians. The forces also dispersed skunk from water cannons in the area.
Israeli troops also used tear gas and stun grenades in Ras al-Amud and al-Issawiya.
Click here for the full story
---
---
From the Jewish Telegrapic Agency
Israeli envoy: Jordan king blasting Israel to appease his Arab allies
(JTA) — Israel's ambassador to Jordan suggested that King Abdullah's recent allegation that Israel kills Arab children en masse stems from pressure by Saudi Arabia, Qatar and Egypt.
Ambassador Daniel Nevo offered the commentary in an interview that aired Friday on Army Radio. Abdullah leveled the accusation at Israel earlier this week during his meeting with Jordanian lawmakers.
"If, as we are fighting radical Islamist groups as a coalition, they are slaughtering children in Gaza and Jerusalem every five minutes, then it's impossible," said Abdullah II of Jordan, who usually employs less inflammatory language when speaking about Israel.
Nevo would not comment directly on the king's statement but spoke generally about the monarch's predicament as one of Israel's closest allies in the region.
---
---
From the Jewish Telegrapic Agency
Poll: Majority of Denmark citizens want circumcision banned
(JTA) — A new poll indicates that 74 percent of Denmark's citizens believe circumcision should be fully or partially banned.
The survey was released Tuesday, the day before a parliamentary hearing believed to be a potential first step in implementing a circumcision ban. Two Danish parties favor a ban, while others are divided on the issue. Only 10 percent of the 1,000 people surveyed believed the decision should be left to parents.
"As I see it, [circumcision] goes against the [United Nations] Convention on the Rights of the Child to circumcise children. I'm leaning toward a ban until the person is of legal age," Hans Christian Schmidt, a former health minister and now a Venstre member of parliament, told Metroxpress, the newspaper that conducted the poll, according to Denmark's The Local.
---
---
From PressTV
PA poised to push Palestinian statehood case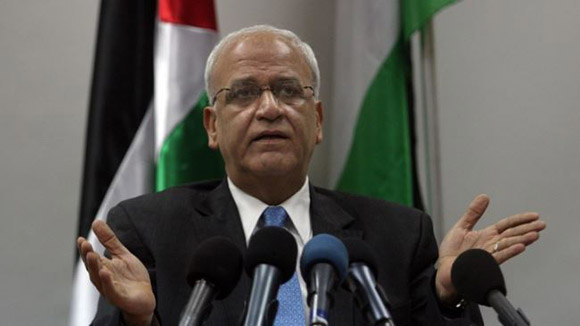 Thu Oct 23, 2014 8:45PM
The Palestinian Authority (PA) says it is set to launch a diplomatic push next month for an independent Palestinian state regardless of warnings from the United States and Israel against such a move.
Speaking to reporters in the occupied West Bank city of Ramallah on Thursday, Chief PA negotiator, Saeb Erekat, dismissed efforts by Israeli Prime Minister Benjamin Netanyahu to put obstacles in the way of Palestinian statehood.
"If he believes that he can sustain the status quo and (that) we'll do that for him, forget him. This will not last beyond November…. We will not take it anymore, business as usual no more," Erekat said.
He added, "The state of Palestine has the full intention… [to] become a member of the ICC (International Criminal Court)."
Click here for the full story
---
---
From PressTV
Saudi king's nephew admits to Riyadh support for ISIL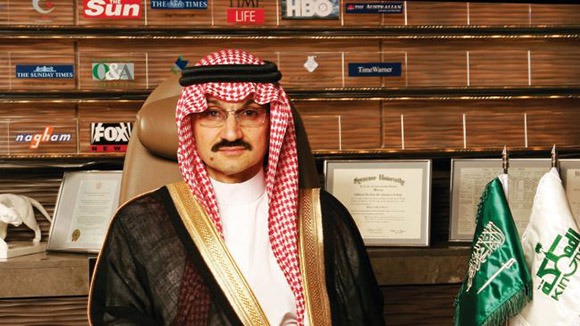 Thu Oct 23, 2014 1:5AM
Billionaire Saudi businessman Alwaleed bin Talal has admitted to the kingdom's support for the ISIL Takfiri terrorists who fight against the Iraqi and Syrian governments.
The Saudi business tycoon, who is a member of the Saudi royal family, told CNN on Monday that "some extremists in Saudi Arabia" provided financial support for the terrorists.
Alwaleed, however, claimed that the oil-rich monarchy has now stopped funding the militants.
"Unfortunately, some extremists in Saudi Arabia… did fund certain extremist elements in Syria," said Alwaleed, a nephew of Saudi Arabia's King Abdullah bin Abdulaziz.