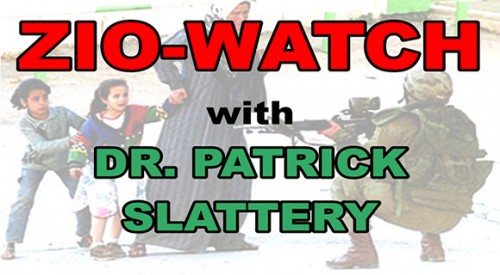 From the Jewish Telegrapic Agency
Spanish Socialist party to submit motion recognizing 'Palestine'
October 26, 2014 4:59pm
(JTA) —  Spain's Socialist party announced a new motion to recognize Palestinian statehood.
The Spanish Socialist Workers' Party, the second largest party in Spanish congress with 110 seats out of 350, earlier this month had announced its intention to submit a draft motion calling for the recognition on Oct. 30, the 23rd anniversary of the Madrid talks which preceded the Oslo Accords between Israel and the Palestinian Authority.
The Jerusalem Post reported Sunday that  300 left-wing Israeli public figures signed a petition encouraging the Spanish congress to vote in favor of recognition for "Palestine," including a former director of the Israeli Ministry of Foreign Affairs, Alon Liel, and numerous actors, as well as activists with the Peace Now left-wing movement.
---
---
From PressTV
Israel violence as dangerous as ISIL actions: Jordan
Jordanian Parliament Speaker Atef Tarawneh has compared the Israeli regime's atrocities against the Palestinians to the ISIL Takfiri militants' acts of violence in Syria and Iraq.
He made the remarks on Monday during a meeting with visiting Maltese Foreign Minister George William Vella, Jordanian media reported.
Tarawneh called on the international community to exert pressure on Israel to resume talks with the Palestinians and put an end to its "repeated violations against the holy sites" in East al-Quds (Jerusalem) as well as construction of settler units in the occupied Palestinian territories.
His comments mirrored earlier remarks by Jordanian King Abdullah ll who warned about "Zionist extremism" in the region last Monday.
Click here for the full story
---
---
From PressTV
Israel to build over 1,000 settler homes in East al-Quds
Mon Oct 27, 2014 8:35AM
Israeli Prime Minister Benjamin Netanyahu has approved the construction of 1,060 new settler units in the occupied Palestinian territories amid mounting criticism of the regime's expansionist policies.
Israeli authorities made the announcement on Monday, noting that the new housing units are slated to be built in East al-Quds (Jerusalem), Israel's Jerusalem Post newspaper reported.
The officials stated that the new plans also include building civilian infrastructure in the occupied West Bank.
The development comes a day after Israel's Channel 2 said Netanyahu is expected to endorse a new project which includes the construction of 2,000 settler homes, 12 new roads as well as several other facilities in the occupied West Bank.
The Israeli premier purportedly discussed the plan with Housing Minister Uri Ariel and Economy Minister Naftali Bennett, and Ze'ev Hever, the director of a real estate development company in the West Bank.
Click here for the full story
---
---
From PressTV
Gazans criticize Egypt for closing Rafah border crossing
Mon Oct 27, 2014 6:0AM
The Egyptian government has closed the Rafah border crossing with the impoverished Gaza Strip amid the Palestinian people's growing discontent with the move, Press TV reports.
Cairo shut the vital crossing following two terrorist attacks in Egypt's restive Sinai Peninsula that left at least 33 Egyptian security personnel dead on October 24. Egyptian authorities also declared a state of emergency in the north and center of Sinai for three months.
Expressing sympathy with the bereaved families of the Egyptian victims, Gaza residents accused the Israeli regime of having a hand in the Sinai assaults in a bid to destabilize Egypt and tighten the inhumane blockade on the Palestinian territory.
"What crime did the people of Gaza commit that they are deprived of their freedom of movement? Terrorist gangs are responsible for the crimes in Egypt and we have nothing to do with it. Those who perpetrated such acts are nothing but collaborators with Israel," a Gazan man told Press TV.
---
---
From the Jewish Telegrapic Agency
Netanyahu reportedly OKs housing plans for Jewish neighborhoods in E. Jerusalem
JERUSALEM (JTA) — Prime Minister Benjamin Netanyahu reportedly approved planning for at least 1,000 new housing units in Jewish neighborhoods of eastern Jerusalem.
At least 600 of the apartments will be in Ramat Shlomo and 400 in Har Homa, according to Israeli media reports citing unnamed officials. The approval is only for the planning of the housing units, not the building of them.
---
---
From PressTV
ISIL launches gas attack in Iraq's Anbar: Local cmdr.
Mon Oct 27, 2014 4:59AM
The ISIL Takfiri militants operating in Iraq have reportedly carried out a chemical attack on a residential area in the western part of the violence-stricken country.
According to local media reports, the commander of the rapid intervention forces in Iraq's Anbar province, Shaaban Obaidi, said Sunday that the ISIL terrorists "fired seven shells filled with chlorine on the residential district" there.
He added that no casualties have been reported as a result of the gas attack, as residents had left the buildings and some shells did not go off.
Last week, Iraqi officials said the ISIL terror group used bombs with chlorine-filled cylinders during clashes in the town of Dhuluiya, located about 96 kilometers (60 miles) north of the capital, Baghdad, on September 15.
Click here for the full story
---
---
From the Jewish Telegrapic Agency
ADL report: Campus anti-Israel events have more than doubled this fall
(JTA) — More than 75 anti-Israel events have been reported on U.S. college and university campuses this fall, more than twice as many as last year, according to a report by the Anti-Defamation League.
The anti-Israel events have more than doubled in the wake of Israel's 50-day operation in Gaza over the summer, according to an ADL report, "Anti-Israel Activity on Campus after Operation Protective Edge."
There were 35 anti-Israel events scheduled in 2013, marking a 114 percent increase in the number of those events scheduled to take place this year.
---
---
From PressTV
Over a dozen Yemeni people killed in US drone strike
The US has carried out another drone strike in Yemen's southern province of al-Bayda, killing at least a dozen people in the attack.
According to reports on Sunday, the US drone attack took place in the city of Rada'a, where Houthi fighters are battling al-Qaeda-linked militants.
Yemen's city of Rada'a has been the scene of fierce clashes as Houthi fighters push to drive out al-Qaeda-linked militants from the region.
The Houthi fighters moved into al-Manasseh area in al-Bayda province on Sunday, driving out al-Qaeda-linked militants from the area regarded as one of the strongholds of the militants in the strategic province in central parts of the country.
Click here for the full story
---
---
From PressTV
Israeli minister warns of crisis in ties with US
Sun Oct 26, 2014 6:31AM
An Israeli minister has warned that relations between Tel Aviv and Washington have reached a crisis point amid growing tensions between the two sides.
On Saturday, Israel's Finance Minister Yair Lapid said "there is a crisis with the United States," noting that Washington-Tel Aviv ties "must be managed respectfully and responsibly."
The warning comes after reports that the US administration rejected a request by Israeli Minister for Military Affairs Moshe Ya'alon to meet with several top-ranking officials, including Vice President Joe Biden, National Security Adviser Susan Rice and Secretary of State John Kerry, during his five-day visit to Washington this week.
The White House has been upset over Ya'alon's negative comments regarding Kerry's efforts to forge a peace deal between Israeli and Palestinian officials as well as the ongoing nuclear negotiations with Iran.
---
---
From the Jewish Daily Forward
CUNY Boycott Israel Vote Falls Just Short
Pro-BDS Grad Students Fail To Win Absolute Majority
A student group at the City University of New York failed to advance a resolution to boycott Israeli academics and divest from Israeli companies.
Thirty-one members of the Doctoral Students' Council at CUNY voted in favor of the resolution on Friday — eight votes short of the amount required for the required majority. Twenty-five members opposed the resolution, which also calls for the divestment from Israeli companies, and 10 abstained.
It would have been the first student government in the United States to approve an academic boycott against Israel, according to Haaretz.
---
---
From the Jewish Daily Forward
U.S. Slams Israel's Approval of East Jerusalem Housing Plans
State Dept. Calls Move 'Incompatible With Pursuit of Peace'
The United States condemned the reported approval by Israeli Prime Minister Benjamin Netanyahu to plan construction of at least 1,000 new housing units in eastern Jerusalem Jewish neighborhoods.
"If Israel wants to live in a peaceful society, they need to take steps that will reduce tensions," U.S. State Department spokeswoman Jen Psaki said Monday during a regular news briefing. "Moving forward with this sort of action would be incompatible with the pursuit of peace."
Psaki said Washington was "deeply concerned" by the reports Monday that Netanyahu had approved going forward with planning for at least 600 apartments in Ramat Shlomo and 400 in Har Homa.