Today Dr. Duke talked about the shocking results of a new poll showing that Dr. Duke: one in five students support violence against hate speech, which is vaguely defined as speech that is biased and offensive. The rationale for violence against free speech that is being pushed by the Jewish-led academic left is that hate speech itself is a form of violence, so "communities" have the right to use violence to shut down that speech in order to defend themselves. Of course, this is a complete redefinition of the word violence, which Merriam Webster defines as "the use of physical force so as to injure, abuse, damage, or destroy."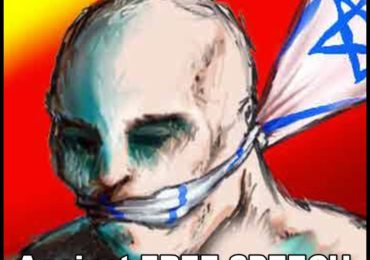 Dr. Slattery pointed out that while push polling (the intentional phrasing of a question in order to get a favored response) no doubt played some part, it is clear that Zionist brainwashing is penetrating the attitudes of our young people.
This was another powerful show that will interest and inform you. Please share it widely.
Please keep us on the air and on-line. Please visit our contribution page or send your contribution to:
P.O. Box 188, Mandeville, LA 70470
Thank you.
This is an entertaining and informative show that you will want to spread widely.
Click here and look for the show dated 9-19-17.
Our show is aired live at 11 am replayed at ET 4pm Eastern
This is a must watch video of David Duke's latest interview.
Here is Mark Collett's latest video: