Dr. Duke & Dr. Joyce of UK Prove Weinstein is the Jewish Rule NOT the Exception and Why Only the Warrior Spirit Can Save Our People!
Today Dr. Duke had Professor Andrew Joyce from Great Britain as his guest. They talked about the Harvey Weinstein Hollywood Rape-ocaust of white actresses. They referenced numerous Jewish sources explaining the particular Jewish proclivity to want to defile white women as a means of ethnic revenge against Europeans for their "anti-semitism."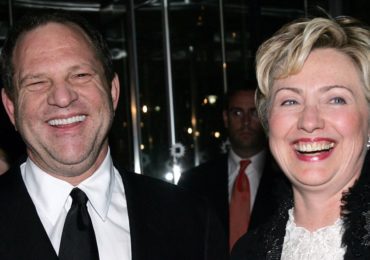 GROSS!
Dr. Slattery joined the discussion, and they expanded to other fields and industries, such as academia, finance, and politics, where there is the exact same kind of ethnic attack by Jews on whites, featuring the same kind of highly-paid gentile collaborators who help cover up what is going on.
This is another lively show filled with information. Please share this show widely.
Please keep us on the air and on-line. Please visit our contribution page or send your contribution to:
P.O. Box 188, Mandeville, LA 70470
Thank you.
This is an entertaining and informative show that you will want to spread widely.
Click here and look for the show dated 10-11-17.
Our show is aired live at 11 am replayed at ET 4pm Eastern
This is a must watch video of David Duke's latest interview.
Here is Mark Collett's latest video: