Dr. Duke & Don Advo on Zio-Weinstein's Perversions — Who Could Have Ever Guessed?
Today Dr. Duke and Attorney Don Advo talked delved into the Harvey Weinstein story, which is a case study in the corrosive nature of Jewish domination of our media and cultural industries.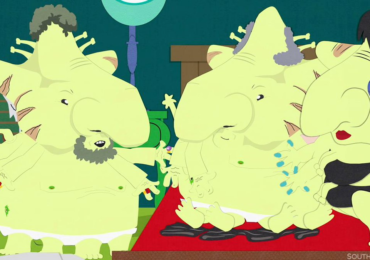 They talked about various Jews who overtly or covertly discuss Jewish domination of Hollywood, such as Larry David, who draws on the thoroughly Jewish milieu of Los Angeles's power scene to poke fun at his own fellow tribesmen.
This is another lively show filled with information. Please share this show widely.
Please keep us on the air and on-line. Please visit our contribution page or send your contribution to:
P.O. Box 188, Mandeville, LA 70470
Thank you.
This is an entertaining and informative show that you will want to spread widely.
Click here and look for the show dated 10-09-17.
Our show is aired live at 11 am replayed at ET 4pm Eastern
This is a must watch video of David Duke's latest interview.
Here is Mark Collett's latest video: