Bigtime Zionist Propagandist Weinstein Faces Numerous Allegations of Sexual Assault – Exposing the Jewish Casting Couch!
Today Dr. Duke revealed the outrageous sexual crimes committed by movie mogul (((Harvey Weinstein))), co-founder with his brother of Miramax Films. As numerous well-know Jews have pointed out, Hollywood is completely dominated by Jews, although any goy who says so will find their career ended in short order.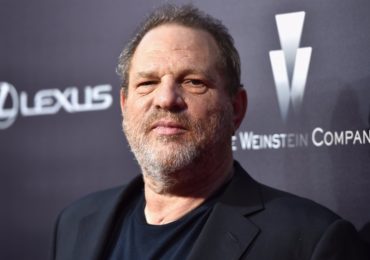 Dr. Duke also played an excerpt from the movie Trumbo, which on the one hand points out that many of the leading Jews in Hollywood in previous decades were indeed communist traitors, but at the same times makes these communists out as innocent victims of anti-Semitism. Dr. Slattery joins the show with commentary and insight.
This is another lively show filled with information. Please share this show widely.
Please keep us on the air and on-line. Please visit our contribution page or send your contribution to:
P.O. Box 188, Mandeville, LA 70470
Thank you.
This is an entertaining and informative show that you will want to spread widely.
Click here and look for the show dated 10-06-17.
Our show is aired live at 11 am replayed at ET 4pm Eastern
This is a must watch video of David Duke's latest interview.
Here is Mark Collett's latest video: