Dr. Duke & Collett Expose the Coverup of the LV White Massacre and Chris Cantwell Tells His Side of Charlottesville
Today Dr. Duke continued his analysis of the mass shooting of attendees of a country music festival in Las Vegas. A (((CBS))) executive has indicated a complete lack of sympathy with the victims due to the tendency of country music fans to be white Christians who would vote for Trump. Dr. Duke and Mark Collett analyzed the various problems with the emerging narrative regarding the tragedy.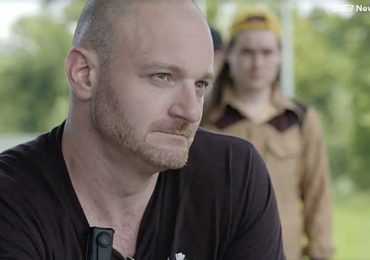 Dr. Duke also interviewed Chris Cantwell from his jail in Charlottesville, where he is being held for the crime of defending himself from disgusting Antifa terrorists. Mr. Cantwell gets a chance to tell his side of the story, which you will never hear from the lying Zio media.
This is another lively show filled with information. Please share this show widely.
Please keep us on the air and on-line. Please visit our contribution page or send your contribution to:
P.O. Box 188, Mandeville, LA 70470
Thank you.
This is an entertaining and informative show that you will want to spread widely.
Click here and look for the show dated 10-03-17.
Our show is aired live at 11 am replayed at ET 4pm Eastern
This is a must watch video of David Duke's latest interview.
Here is Mark Collett's latest video: