Today Dr. Duke talked about Obama's unconstitutional executive order known as DACA (Deferred Action for Childhood Arrivals), which set as official government policy the contents of the DREAM act, which Congress never passed. The aim of the policy is to provide children brought illegally to the U.S. by illegal alien parents with American Citizenship, thereby turning them into anchor babies. They and their extended families can then continue the replacement of white people in the country their forefathers built.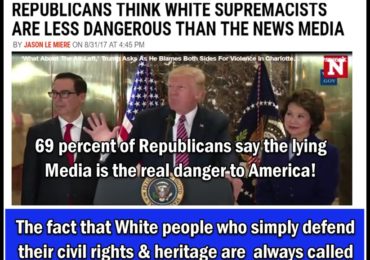 He and attorney Don Advo discussed the decision by Attorney General Jeff Sessions to discontinue DACA, which Sessions rightly described as unconstitutional. However, implementation will be delayed by six months to give the Congress a chance to enact legislation setting policy towards these people. They also discussed the recent blitzkrieg against freedom of speech in this country.
This was another great show.
Please keep us on the air and on-line. Please visit our contribution page or send your contribution to:
P.O. Box 188, Mandeville, LA 70470
Thank you.
This is an entertaining and informative show that you will want to spread widely.
Click here and look for the show dated 9-5-17.
Our show is aired live at 11 am replayed at ET 4pm Eastern
This is a must watch video of David Duke on the murder of policemen in Dallas by a Black Lives Matter supporter.
Here is Mark Collett's latest video: