Today Dr. Duke had Pastor Mark Dankof as his guest for the hour. Dr. Duke introduced his listeners to an article in the leading newspaper of Salzburg, Austria by its Jewish former editor who is trying to manipulate the inherent kindness of the Austrian people by saying that Austria needs the smiles of Syrian children. This Jewish tribalist even had the chuzpah to cite Israel's acceptance of Jews from Russia as an example of the benefits of immigration, failing to point out that Israel has not accepted a single Syrian child and in fact is responsible for the deaths and maining of countless of them.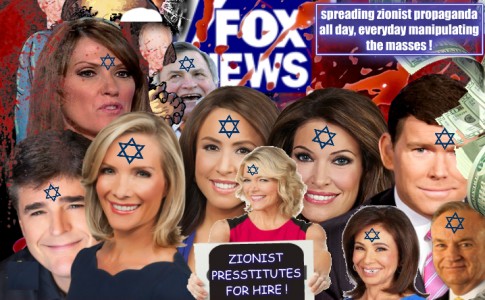 They discussed how the Jewish neocon takeover of the Republican party has made it completely complicit in our own immigration crisis. Pastor Dankof called out Fox News for its role in brainwashing American conservatives to effectively turn their backs on their own traditional principles and instead to support Zionist foreign policy objectives and to mislead them as to the causes and nature of our domestic policy problems, from immigration to gay marriage.
If you want important information and rational analysis of the kind that is extinct in the mainstream media, this is a show you won't want to miss. Please recommend it to your friends also.
Click here and look for the show dated 9-4-15.
Our show is aired live at 11 am replayed at ET 4pm Eastern and 4am Eastern time.