Dr. Patrick Slattery's News Roundup
A service of DavidDuke.com
---
From PressTV
Israel receives fifth German nuclear-capable submarine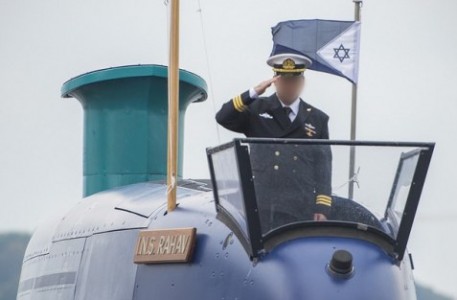 The Israeli regime has received of a fifth submarine from Germany, amid pressure on Berlin to halt the delivery of the state-of-the-art weaponry that is capable of being armed with nuclear warheads.
Israeli Prime Minister Benjamin Netanyahu on Tuesday welcomed the delivery of the advanced Dolphin-class submarine at the Haifa port north of the occupied Palestinian territories.
The submarine, said to be capable of remaining submerged for up to seven days, can be equipped with missiles armed with nuclear warheads.
The Tel Aviv regime pursues a 'policy of ambiguity' over its nuclear arsenal, which is widely believed to contain up to 400 nukes.
The new submarine has cost Israel about 500 million euros (USD 540 million), with the German government paying one third of the cost. Berlin is also to deliver a sixth submarine in two or three years.
Many have criticized Germany for the sales of the modern military equipment to Israel.
Click here for the full story
---
---
From PressTV
Sweden urges 'thorough' investigation into Israel's killing of Palestinians
A few such cases were reportedly prevented in other areas of the city, such as King's park and Central Station, before any serious harm was done to the victims. It has not been reported whether any of the women have filed official complaints. The officer claims that this type of gang harassment is new to Malmö.
Sweden's Foreign Minister Margot Wallstrom has called for a "thorough" investigation into the killings of Palestinians by Israeli forces in the past few months.
"It is vital that there is a thorough, credible investigation into these deaths in order to clarify and bring about possible accountability," Wallstrom said during a parliamentary debate on Tuesday.
The comments come amid the violence in the occupied Palestinian territories in the recent past which have led to the killing of nearly 150 Palestinians.
Hundreds more Palestinians have been injured since October last year, when Israeli forces intensified attacks on Palestinians in the West Bank and the Gaza Strip.
Israelis claim most of the Palestinians killed or injured in recent violence are teenagers who stabbed or attempted to stab Israeli forces and settlers. They say 25 Israelis have been killed in the violence which was triggered by the Israeli regime imposing restrictions on the entry of Palestinian worshipers into the al-Aqsa Mosque compound in East al-Quds (Jerusalem) in August 2015. The move drew the deep resentment among Palestinians, triggering the recent wave of tensions.
The Tel Aviv regime has also increased the number of illegal arbitrary detentions of Palestinians, accusing them of contemplating plans to attack Israeli troops and settler units.
Rights groups said on Monday that at least 14 Palestinians received the so-called administrative sentences and dozens more saw similar sentences renewed.
Click here for the full story
---
---
From Russia Today
US aircraft carrier made 'provocative' maneuvers in Gulf after Iran detained US sailors – Tehran
Published time: 13 Jan, 2016 05:54
Iran said a US aircraft carrier "acted provocatively and unprofessionally" after its Revolutionary Guards seized two US boats that strayed into Islamic Republic's territorial waters.
The USS Harry S. Truman, which is currently deployed in the Persian Gulf, has been conducting improper maneuvers in the wake of the detention of the boats, a top Iranian naval commander claimed.
Rear Admiral Ali Fadavi, the chief of Islamic Revolutionary Guards Corps' Navy, talked about the incident with the American boats in a live interview on state TV.
Fadavi dismissed reports that the ten American troops detained by the IRGC would soon be released as "speculation." He said they would be questioned and warned that Iran would "act properly" if it concludes that the boats entered Iranian waters on an espionage mission rather than by accident.
Click here for the full story
---
---
From Russia Today
'Biggest refugee inflow still ahead:' 10 million could come to Europe – German minister
Published time: 12 Jan, 2016 21:19
The recent migrant influx to Europe is just a prologue to what could be in store in the coming years, as the number of new arrivals could amount to eight to ten million people, German Economic Cooperation and Development Minister Gerd Muller has warned.
So far, Europe has witnessed only the beginning of the refugee and migrant tide, as "only ten percent of refugee wave coming from Syria and Iraq have reached" Europe, with even more people expected to arrive from Africa, Muller said in an interview to the German Bild am Sonntag.
"The biggest refugee inflow is still ahead: African population will double in the next decades with the population of… Egypt reaching 100 million and Nigeria's population reaching 400 million," Muller told the daily on Sunday.
The minister also stressed that the process of refugee inflow is largely irreversible as "in our digital era, with internet and mobile phones, everyone is well aware about our [European] wealth and lifestyle," adding that the world needs "an absolutely new pattern of international cooperation."
"We cannot just build fences around Germany and Europe. When people suffer, they will come," Muller said, adding that "it does not matter what we decide here [in Europe]. These people [refugees] will not ask us, if they may come."
Click here for the full story
---
---
From Russia Today
Youth gangs assaulted women in several Swedish cities on NYE – local media
Published time: 12 Jan, 2016 18:55
Gangs of young men, presumably migrants, assaulted women in Swedish Malmö, Karlstad and Kalmar on New Year's Eve, local media has revealed, citing police. The news emerged after Swedish police were accused of ignoring sexual harassment at a Stockholm music festival.
Several groups of eight to ten unattended migrant youths, some of them presumably from Afghanistan, molested drunk women on New Year's night in Malmö, Sydsvenskan newspaper reported. According to Malmö officer Håkan Johansson, the criminals left immediately upon spotting police cars.
Police register over 500 cases in Cologne's 'planned' assaults on NYE
Young girls in Karlstad also fell victim to groups of adolescent migrants on New Year's night. Several girls sought refuge with the police, Värmland Folkblad (VF) reports.
Click here for the full story
---
---
From Russia Today
West's airstrikes cost 'billions' to Syria economy – Damascus' UN envoy
Published time: 12 Jan, 2016 12:32
Bombing raids in Syria by the US-led coalition target civilian and industrial infrastructure worth billions of dollars, while Western airstrikes aim to exhaust the "capacities of the people" and halt post-war reconstruction, Syria's envoy to the UN says.
"Those attacks aim at devastating capacities of the Syrian people and complicate development and reconstruction of the country," Bashar Ja'afari was quoted as saying by TASS on Tuesday.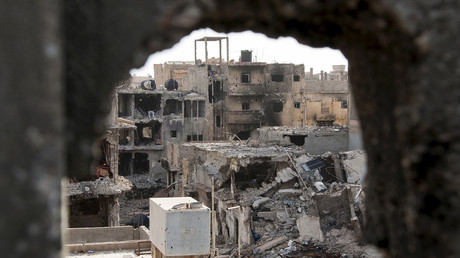 'Thanks for destroying our country': Angry Libyans lash out at Obama's independence congratulations
The Western coalition's air raids are hitting facilities critical for ordinary Syrians to survive, he stressed, mentioning recent bombing of water tower facility in the province of Raqqa that deprived people of an access to pure water in surrounding villages and towns. In October 2015, the coalition's warplanes bombed Radwaniyah area outside Aleppo, severely damaging two power plants, with the damage estimated at €1.2 billion, Ja'afari added.
Except the civilian infrastructure, Ja'afari stressed, Syria's oil and gas industries are also targeted. In early January the coalition bombed and hit oil refineries 80km away from Raqqa, he said.
Click here for the full story
---
---
The Daily Mail
France brings in bulldozers to smash a third of the Calais Jungle after migrants REFUSE to move into new £20million housing because 'it looks like a prison camp'
1,500 refugees in Calais Jungle camp are refusing to move into new £20million government-built housing
Police have served them with eviction orders, saying they have until Wednesday night to vacate their tents 
'Community leaders' in the Jungle released a statement 'respectfully declining' the local government's orders
The plan is to bulldoze a third of the notorious Jungle camp in Calais, France, on Thursday
See full news coverage on the European migrant crisis at www.dailymail.co.uk/migrantcrisis 
France has given protesting Calais refugees two days before bulldozing a third of the notorious Jungle camp, after 1,500 refuse to move into new government-built housing.
Jungle residents reject the new £20million camp, designed to accommodate 1,500 refugees in powered and heated converted shipping containers, complaining that it looks like 'a prison'.
However, French police today served the protesting refugees with eviction orders, telling them they have until Wednesday night to vacate their tents before bulldozers level the camp on Thursday.
---
---
From The Daily Mail
Now even Merkel admits European refugee crisis is 'out of control': Thousands take to the streets of Germany shouting 'take your Muslims with you' after mob sex attacks
German Chancellor admitted Europe is 'vulnerable' and said countries do not have control of the situation 
Angela Merkel also said the euro was 'directly linked' to freedom of movement in Europe and if countries do not allow their borders to be crossed without much difficulty, the European single market would 'suffer acutely'
Thousands of people took to the streets of the German city of Leipzig to protest against the influx of refugees
Protesters chanted 'Resistance!' and 'Deport them!' and some had signs which read 'Refugees not welcome!'

German Chancellor Angela Merkel has admitted Europe is 'vulnerable' because it does not have the 'order or control' it would like regarding the refugee crisis.
Merkel said yesterday at an event in Mainz, near Frankfurt, that Europe was 'vulnerable' in the refugee crisis because it was not yet in control of the situation to the extent that it would like to be.
She said: 'Now all of a sudden we are facing the challenge that refugees are coming to Europe and we are vulnerable, as we see, because we do not yet have the order, the control, that we would like to have.'
---
---
From the Jewish Telegraphic Agency
Sweden's FM demands investigation of 'extrajudicial executions' by Israel
JERUSALEM (JTA) — Days after Israeli security forces killed an Arab-Israeli fugitive in a shootout, Sweden's foreign minister called for an investigation of Israel's killing of Palestinian attackers and a controversial Arab-Israeli Knesset member said the fugitive's killers should be prosecuted.
Israeli officials quickly condemned Swedish Foreign Minister Margot Wallstrom's remarks made Tuesday in a parliamentary debate.
Wallstrom said it is "vital that there is a thorough, credible investigation into these deaths in order to clarify and bring about possible accountability," according to Reuters.
In a statement the same day, Israel's Foreign Ministry said Wallstrom's comments are "irresponsible and delusional" and "encourage violence and terrorism," according to the Times of Israel.
Click here for the full story
---
---
From the Jewish Telegraphic Agency
In poor Paris suburb, crime and extremism spur internal Jewish exodus
LA COURNEUVE, France (JTA) — At this Paris suburb's only Jewish facility, Rabbi Prosper Abenaim serves sweet tea to his synagogue's most frequent and reliable guests: machine gun-toting troops of the French Legion.
Six soldiers, posted here to defend Jews in this heavily Muslim and crime-stricken municipality bordering the capital, are the first new faces in years in this dwindling community, which has lost thousands of congregants over the past two decades to Israel and safer areas of Paris. On some mornings, the troops outnumber worshippers.
That wasn't the case when Abenaim first arrived at La Courneuve's Ahavat Chalom synagogue in 1992. There were over 4,000 Jews in the neighborhood then and it was a struggle to fit them all into the synagogue on Yom Kippur.
"The shul overflowed onto the street," Abenaim recalled.
Click here for the full story
---
---
From the Jewish Telegraphic Agency
3 Americans, Belgian suing Israel in US court over Mavi Marmara raid
(JTA) — Three Americans and a Belgian are suing Israel in U.S. court for injuries sustained when Israeli naval commandos turned back a flotilla attempting to break Israel's blockade of the Gaza Strip.
The lawsuit was filed Monday in Washington, the Washington Post reported.
The plaintiffs were aboard the U.S.-flagged Challenger 1, one of the six ships in a May 2010 flotilla that was said to be carrying humanitarian aid to Gaza Palestinians but had a stated goal of breaking the Gaza blockade. According to the suit, the plaintiffs suffered injuries including partial loss of sight from a stun grenade and a broken nose from a rubber bullet.
The Challenger 1 was carrying media equipment and 17 passengers and crew members, according to the Post.
Click here for the full story
---
---
From the Jewish Telegraphic Agency
Rubio pledges Israel trip would be first presidential visit abroad
(JTA) — Republican presidential candidate Marco Rubio said his first trip abroad if elected would be to Israel.
At a town hall meeting in Florida on Monday, Rubio was asked what his first foreign trip as president would be, Jewish Insider reported.
"Israel," the Florida senator said to loud applause.
Click here for the full story
---
---
From the Jewish Telegraphic Agency
MoveOn gives Bernie Sanders key endorsement
UPDATE: This article was last updated on Tuesday at 2:43 p.m. EST to include findings from the Quinnipiac University poll.
WASHINGTON (JTA) — The liberal activist movement MoveOn.org endorsed Bernie Sanders for president, handing the Vermont senator important grassroots support in the early primary states.
Nearly 79 percent of 340,665 members casting votes selected Sanders, an Independent, over the other candidates for the Democratic nod, Hillary Rodham Clinton, a former secretary of state who is the front-runner in national polls, and Martin O'Malley, a former Maryland governor.
Click here for the full story
---
---
From PressTV
Syria army retakes key militant bastion in Latakia
The Syrian army, backed by volunteer forces, has managed to capture full control of the strategic town of Salma in the northwestern province of Latakia, state television reports.
The armed forces and allies on Tuesday also managed to seize hilltops surrounding the town, which was controlled by foreign-backed militants.
The channel added that Syrian government forces are now defusing the mines and explosive devices "left behind by terrorist groups in the buildings, streets, and squares of the town."
Salma had served as the main stronghold for militant groups in Latakia, which is largely under the control of government forces.
Takfiri terrorists in Latakia, including the al-Qaeda-linked al-Nusra Front, are largely stationed in the northern and northeastern areas of Jabal Akrad and Jabal Turkman.
Click here for the full story
---
---
From PressTV
Riyadh admits to using cluster bombs in aggression against Yemen
Saudi Arabia has admitted that its military has used cluster bombs in the aggression against Yemen.
The spokesman for the Saudi military said Tuesday that Riyadh had used cluster bombs in an airstrike on the northwestern areas of Yemen.
Ahmad al-Asiri claimed however that the military used cluster bombs just once in Hajjah Province to attack cars belonging to Yemeni fighters. The attack was carried out nearly nine months ago, when the Riyadh regime began the campaign, the military official said.
The news comes against the backdrop of a growing body of evidence on the use of cluster bombs by Saudi Arabia.
The United Nations and other international organizations say investigators have found remnants of such bombs in Hajjah and around the Yemeni capital, Sana'a.
The UN human rights office said in early January that it had received reports that Saudi forces used cluster bombs in Hajjah, adding that a UN team found remnants of 29 cluster submunitions in the village of al-Odair. Local sources in Hajjah also confirmed the repeated use of the bombs in attacks against villages, saying the airstrikes had caused significant loss of life among the civilians.
On January 8, UN Secretary General Ban Ki-moon expressed concern over Saudi Arabia's intensifying airstrikes against civilians. He said, if proved, Riyadh's use of cluster bombs in the capital, Sana'a, may amount to a "war crime."
Click here for the full story
---
---
From Russia Today
Danish MPs land overwhelming support for bill stripping refugees of cash, valuables for asylum
Published time: 13 Jan, 2016 01:49
Denmark has moved forward with a controversial plan to seize refugees' cash and jewelry in return for living in asylum centers. The bill has gained a parliamentary majority, implying it should win in an upcoming vote despite heavy criticism by the UN.
"We want to limit the inflow," Prime Minister Lars Loekke Rasmussen, whose right-wing Venstre party is behind the plan, told reporters on Tuesday.
The country's far-right Danish People's Party (DPP), the Liberal Alliance, and the Conservative People's Party have reached an agreement on the bill, meaning it enjoys the support of the majority of the parties in the Danish parliament.
Three smaller left-wing parties – the Red Green Alliance, the Socialist People's Party and The Alternative –have maintained their opposition to the draft.
Click here for the full story
---
---
From Russia Today
Russia supports both Assad troops and rebels in battle against ISIS – Putin
Published time: 12 Jan, 2016 03:17
Russia supports Syrian President Bashar Assad's forces and will back anti-Assad rebels as long as they are fighting Islamic State, President Vladimir Putin told Germany's Bild, countering claims that Moscow only backs the regime rather than hitting jihadists.
"We support both Assad's army and the armed opposition," Putin said in a lengthy recent interview to the newspaper, now published in full. "Some of them have publicly declared this, others prefer to remain silent, but the work is ongoing."
According to the president, "This is hundreds, thousands of armed people fighting Islamic State [IS, previously ISIS/ISIL]."
"We are coordinating our joint operations with them and support their offensives by airstrikes in various sections of the front line," Putin said.
Click here for the full story
---
---
From the Jewish Telegraphic Agency
As Turkey reaches out to Israel, Jewish groups move to embrace rival
Members of the Conference of Presidents of Major American Jewish Organizations are in the midst of a weeklong trip that will take them to Israel, Greece and Cyprus, the disputed Mediterranean island that has been a source of Greek-Turkish contention for decades. The trip, which includes leaders of the Greek-American community, will meet with political and religious leaders in all three countries.
Malcolm Hoenlein, the Presidents Conference's executive vice chairman, said the trip was planned six months ago — well before Erdogan told a Turkish newspaper on Dec. 13 that he hoped to reestablish ties with Israel, which have deteriorated badly over the past decade. Within days of the interview,reports said Israel and Turkey had already struck a preliminary agreement to normalize relations.
A news release announcing the trip indicated it would address the "strategic relationship" between Israel and the two Mediterranean nations and include visits to military facilities. But Hoenlein dismissed suggestions that the choice of destination for the conference's annual mission indicated a rebuff of Turkey.
Click here for the full story
---
---
From the Jewish Telegraphic Agency
Democratic senators who backed Iran deal meet with Netanyahu
WASHINGTON (JTA) — A delegation of eight Democratic U.S. senators who backed the Iran nuclear deal met with Israeli leaders and discussed oversight of the deal.
The trip last week included Sens. Kirsten Gillibrand of New York; Chris Coons of Delaware; Heidi Heitkamp of North Dakota; Tim Kaine of Virginia; Tammy Baldwin of Wisconsin; Mazie Hirono of Hawaii; Cory Booker of New Jersey, and Gary Peters of Michigan.
In statements Tuesday, the senators echoed pledges last year by President Barack Obama and Prime Minister Benjamin Netanyahu to overcome the acrimony between the two countries created by the debate over the sanctions relief for nuclear restrictions deal and to work together to enforce it.
The eight senators were among the 42 who favored the deal reached between Iran and six major powers and blocked bids by Republicans, backed by Netanyahu and the American Israel Public Affairs Committee, to kill it.
Click here for the full story
---
---
From the Jewish Telegraphic Agency
Israeli soldier, 3 others indicted in beating of Eritrean mistaken for terrorist
JERUSALEM (JTA) — An Israeli soldier and a prison guard officer were among four men indicted in the beating of an Eritrean man they mistook for a terrorist.
The men were indicted Tuesday in the case of Haftom Zarhum, 29, a migrant who was also shot by police and died hours later at Soroka Hospital in Beersheba following an Oct. 18 terror attack at the southern Israeli city's central bus station that killed one and injured 10.
Video images of the attack show Zarhum incapacitated and lying in a pool of his own blood being kicked by bystanders who thought he was an assailant.
An autopsy found that Zarhum had eight gunshot wounds, two of which were fatal.
Click here for the full story
---
---
From Russia Today
Money shot: US bombs ISIS cash store, destroying millions of dollars
Published time: 12 Jan, 2016 07:13
The Pentagon says it has destroyed millions of dollars-worth of cash that terror group Islamic State (previously ISIS/ISIL) was using to pay wages and finance its operations in an airstrike on the jihadist Iraqi stronghold in Mosul.
"The bulk cash distribution site was used by [ISIS] to distribute money to fund terrorist activities," Lieutenant Commander Ben Tisdale, a US spokesman, said in a statement.
The US-led coalition used two 900kg bombs to destroy the facility, a Pentagon official told AFP on Monday, speaking on condition of anonymity.
"We estimate in the millions of dollars … from all their illicit stuff: oil, looting, extortion," Tisdale said.
Click here for the full story
---
---
From Ynet News
Shadow of anti-Semitism is stalking Europe again
A growing fear of anti-Semitism is leading Europe's Jews to think twice about wearing yarmulkes in public. Meanwhile, French police are examining whether the murder of prominent Jewish figure Alain Ghozlan in Paris is due to anti-Semitism. Jews across Europe are taking off their yarmulkes and prayer shawls and hiding their Star of David necklaces as the fear of anti-Semitic violence continues to grow across the continent, Israel's Ministry of Foreign Affairs has said.
At the same time, Zvi Ammar, the head of Marseille's Jewish community, has called on the city's Jewish residents to stop wearing yarmulkes in the wake of an attack on a Jewish teacher on Monday morning.
Click here for the full story