The Zionist Supremacist seizure of Palestinian land is rapidly increasing and this year alone the number of illegal settlements has increased by 70%, a new report has shown.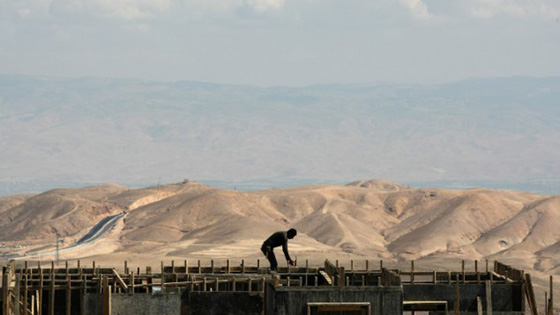 The first half of 2013 marked a 70 percent increase in construction projects started in Israeli settlements compared to the same period last year, according to a report by "let wing" Zionists "Peace Now."
Although "Peace Now" claims to be leftist and peace-loving, it is of course as has often been pointed out, still Zionist and merely a Jewish Supremacist attempt to dominate all aspects of the debate over Israel—they are still Zionists first and foremost.
According to the report, between January and June of this year, construction began on 1,708 units — 180 in illegal outposts — while last year that figure was 995.
The study by the Peace Now group also found that 44% of the new projects were located east of the security fence, and the vast majority of all the new construction, 1,469 units, began without tenders in settlements where they are not required.
In addition, 1,794 units were completed and 2,840 units in total were under construction during the six-month period.
Meanwhile, Israeli prime minister Benjamin Netanyahu has defended Tel Aviv's continued illegitimate settlement activities in the occupied Palestinian territories.
Netanyahu made the remarks in a speech at Bar Ilan University near Tel Aviv on Sunday.  Rejecting the fact that Israel's occupation of the West Bank and East al-Quds (Jerusalem) are the cause of the decades-old problem, he told the Palestinians to "recognize Israel as the state of the Jewish people" if they want to achieve real peace.
"The Palestinians must abandon their refusal to recognize the right of the Jewish people to their national state," the Israeli premier said.
Such recognition was "a condition for reaching an agreement at the end of negotiations, but not for launching them", he added.
Netanyahu also urged the Palestinians to give up the right of return for refugees.
The Palestinian right of return is a principled political position stating that Palestinian refugees, both first-generation refugees and their descendants, have a right to return, and a right to the property they or their forebears left or which they were forced to leave in 1948 and then 1967.