Zionist Jews Forcibly Inject Birth Control on African Immigrants in Israel While Backing Tidal Wave of Africans to Europe & USA!

Today Dr. Duke went into the open and blatant anti-black racism that exists in Israel on a scale unimaginable anywhere else. He brought up the issue of the Israeli government having forcibly injected Ethiopian Jews living in Israel as Israeli citizens with birth control because, well, because they don't want them to reproduce. By the way, policies designed at preventing the reproduction of a people in whole or in part is one of the international legal definitions of genocide.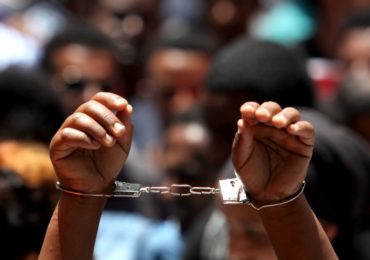 Meanwhile, the Israeli government is expelling 40,000 African asylum seekers from places like South Sudan and Eritrea. They are paying the government of Rwanda $5000 for each asylum seeker then accept, plus paying the individuals $3500 each, which, by the way, is the price charged by human traffickers to smuggle them to Europe. Some Cohen-cidence!
This is another powerful show filled with information. Please share this show widely.
Please keep us on the air and on-line. Please visit our contribution page or send your contribution to:
P.O. Box 188, Mandeville, LA 70470
Thank you.
Click here and look for the show dated 11-28-17.
Our show is aired live at 11 am replayed at ET 4pm Eastern
Below is a Duke Video that exposes the impact of Jews such as Weinstein on the mores and values of the West.
Here is Mark Collett's latest video (Currently banned for violating YouTube rules on frankly discussing obvious events going on before our very eyes):
Or find the alternative location from Mark's Twitter feed. And follow him while you're at it.
Watch the video YouTube BANNED – Christmas Adverts: Multicultural Propaganda. A full expose of the globalist companies & the insidious anti-white agenda that they push.https://t.co/AdqNKrKHBq

— Mark Collett (@MarkACollett) November 16, 2017