Commentary — The following article is facinating if you know how to read it. A new Jewish PAC will focus on strictly domestic issues. Does this mean that Jewish commentators like Peter Beinart and Norman Finkelstein are right when they say that Jews don't vote based on Israel anymore? Well, for the most part, they don't have to because both candidates in any given election are so beholden to Israel that Jews can ever more forcefully make domestic policy demands. And as we see in the article below, top among their demands are open borders and gay marriage. 
The PAC is being set up by "Bend the Arc Jewish Action," which is led by Alex Soros, the son of George Soros. The PAC will support congressional candidates who are "unapologetic progressive champions." So while Republican candidates are tripping over themselves to carry out the war mongering Zionist foreign policy agenda, Democrats push the Zio domestic agenda of subverting traditional morality and displacing the European majority. Heads Jews win, tails Goys lose. 
WASHINGTON (JTA) — Bend the Arc launched a political action committee that in its fundraising for candidates will focus strictly on domestic issues of concern to Jewish-Americans.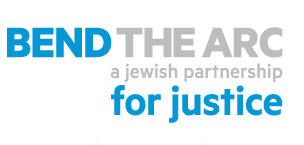 "Bend the Arc Jewish Action PAC will leverage the Jewish community's political resources to support members of Congress and congressional candidates who are unapologetic progressive champions," said a statement issued Tuesday by the liberal Jewish policy group.
"By highlighting the core progressive values of Jewish voters, Bend the Arc Jewish Action PAC will send a clear message that political candidates cannot rely solely on their support for Israel to earn the support of the Jewish community; they must stand for progressive ideals and policies at home."
The PAC launch included an announcement of $200,000 going to 12 endorsed lawmakers, all Democrats.
Directing the group will be Hadar Susskind, who also leads Bend the Arc Jewish Action, the Washington-based lobbying arm of Bend the Arc, a group that advocates on an array of liberal policy issues, including voting rights, immigration rights, gay marriage equality, economic justice and gender equity.
Susskind has a long background in Jewish community advocacy, having worked for groups including the Jewish Council for Public Affairs and J Street.
Chairing Bend the Arc Jewish Action is Alex Soros, the son of noted liberal philanthropist George Soros, and chairing the affiliated PAC is Marc Baum, a hedge fund manager from New York. Other donors include Ilyse Hogue, the president of NARAL Pro-Choice America, and Paul Egerman, the national finance chairman for Sen. Elizabeth Warren (D-Mass.).
The endorsed lawmakers are Reps. Mark Takano, Mike Honda, Xavier Becerra and Barbara Lee of California; Keith Ellison and Rick Nolan of Minnesota; Jan Schakowsky of Illinois; Ruben Gallego of Arizona; David Cicilline of Rhode Island; Yvette Clarke of New York; Bonnie Watson Coleman of New Jersey; andAlma Adams of North Carolina.