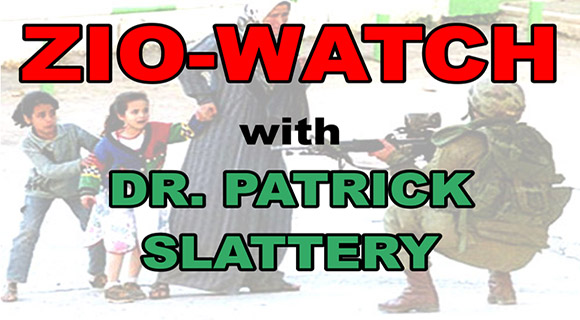 From the Jewish Telegraphic Agency
White supremacists don't know what to make of Jared Kushner
NEW YORK (JTA) — White supremacists have a problem, and his name is Jared Kushner.
While many on the far right are hoping that President Donald Trump will help advance their separatist, racist agendas, figures like former Ku Klux Klan leader David Duke and neo-Nazi Andrew Anglin are asking what to do about his Orthodox Jewish son-in-law with the ever-expanding White House profile.
Kushner, 36, became a senior adviser to Trump after helping manage his presidential campaign. A real estate mogul by trade, he is now handling a growing list of administration priorities. He has a hand in Israeli-Palestinian peace efforts, addressing the opioid epidemic and reforming criminal justice. He is the point person on U.S.-China relations. He just traveled to Iraq on government business. And he is heading an initiative to streamline the executive branch.
For white supremacists who feel Trump is, intentionally or not, speaking their language, this religious Jew who attends a Chabad synagogue is an unwelcome twist. And they don't really know how to react.
Click here for the full story
---
---
From the Jewish Telegraphic Agency
UK Jewish groups decry Labour's decision not to expel Ken Livingstone for Hitler comments
(JTA) — Jewish groups decried a decision by the Labour Party to temporarily suspend Ken Livingstone, the former mayor of London, rather than expel him over comments deemed anti-Semitic.
Livingstone, 71, was suspended for a year from his party on Tuesday for an April 2016 interview with BBC radio in which he said, "Let's remember when Hitler won his election in 1932 his policy then was that Jews should be moved to Israel. He was supporting Zionism."
Prior to the decision, Livingstone was serving a one-year suspension for the comments, which was set to expire this month.
Click here for the full story
---
---
From the Jewish Telegraphic Agency
Watch
AJC calls on Trump to look into adviser Sebastian Gorka's far-right Hungarian ties
(JTA) — The American Jewish Committee called on the Trump administration to look into associations between Sebastian Gorka, who serves as a counterterrorism adviser to President Donald Trump, and the far right in Hungary.
The AJC statement Tuesday came after revelations that Gorka said in a 2007 TV interview that a "societal need" was filled by a Hungarian nationalist militia that later was accused of racism and anti-Semitism.
Click here for the full story
---
---
From the Jewish Telegraphic Agency
70 percent of Israelis still want right-wing government, poll finds
TEL AVIV (JTA) — With talk of snap elections in the air, a new survey found that 70 percent of Israelis would want a right-wing or center-right government to come to power.
The latest monthly Peace Index, which was published Tuesday by the Israel Democracy Institute and Tel Aviv University, showed that only 24 percent of the country would prefer a left-wing or center-left government to be elected. The survey included 500 Jewish and 100 Arab adults and had a 4.1 percent margin of error.
"The rate of support for anything that is not right wing or right of center is so small that [the survey results] don't seem to have to do with any particular party, but just a particular outlook," Tamar Hermann, an editor of the Peace Index, told JTA.
---
---
From the Jewish Telegraphic Agency
Students at Toronto university vote to adopt broad definition of anti-Semitism
(JTA) — The student union at Ryerson University in Toronto has voted to adopt a broad definition of anti-Semitism.
The definition adopted last week includes the denial of the Jewish right to self-determination, the application of double standards to the State of Israel, the comparison of contemporary Israeli policies to that of the Nazis, and the use of symbols or imagery associated with classic anti-Semitic tropes, according to Bnai Brith Canada.
The definition is in line with the one used by the governments of Canada and Ontario.
"After all of the shameful incidents to occur on campus this year, it was especially important for the RSU to adopt a robust definition of anti-Semitism," said Tamar Jaclyn Lyons, vice president of communications for Students Supporting Israel at Ryerson. "This definition will prove critical in holding bigots accountable for their actions and preventing these hateful acts from continuing in the future."
Click here for the full story