Download

Dr. Duke gave an impassioned plea for the vaxxed and the unvaxxed to come together and resist the tyranny of the Covid regime. We are on the verge of millions of people being pushed out of their jobs for refusing the jab. Obviously they are willing to push these numbers out of their jobs, as evidenced by the 40 million thrown out of work by last year's lockdown. This also gives them a pretexted to bring in foreign scabs from the Third World to take your jobs.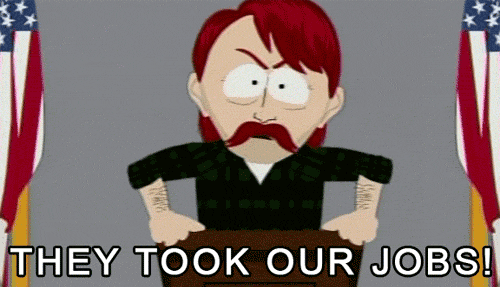 Have you subscribed to Dr. Duke's Gab channel? If you haven't, you really should. Also, he has a telegram channel. 
Be sure to check out Dr. Duke's Bitchute and BRAND NEW Odysee acounts. Here are a couple of recent videos: 


Dr Duke & Dr Slattery Respond to Attack by HBO and John Oliver on David Duke and Tucker Carlson (odysee.com)
ZioMedia Incites massive violence against White people in America (odysee.com)
Please share this show widely. And please keep us on the air and on-line. Please visit our contribution page or send your contribution to:  
P.O. Box 188, Mandeville, LA 70470 Thank you.  
Click here and look for the show dated 9-29-21 Our show is aired live at 11 AM Eastern Time (US) & is replayed at 4 PM Eastern Time.  Share this show widely. And please keep us on the air and on-line.