Dr Duke & Patrick Slattery – Tucker Carlson, please stop the bellicose rhetoric on China!
Today Dr. Duke and Dr. Slattery called on Tucker Carlson to cease his scapegoating of China for America's problems. He has always held up China as a bogeyman for his populist rhetoric because if he talks about Jewish power then he will lose his platform on Fox News. But now he is accusing China of killing Americans with the coronavirus and is calling for at a minimum a cold war against China. He agreed with Senator Josh Hawley when Hawley said that China should have to pay reparations to America for our economic losses. 
Nobody knows where this virus came from, but we do know that our Deep State Department and intelligence services spent all of 2019 fomenting violent protests in Hongkong in order to destabilize China. Tucker has been a great voice for us over the past few years, and the last thing we need is for him to revert to join the bandwagon for a mother of all Neocon wars against China.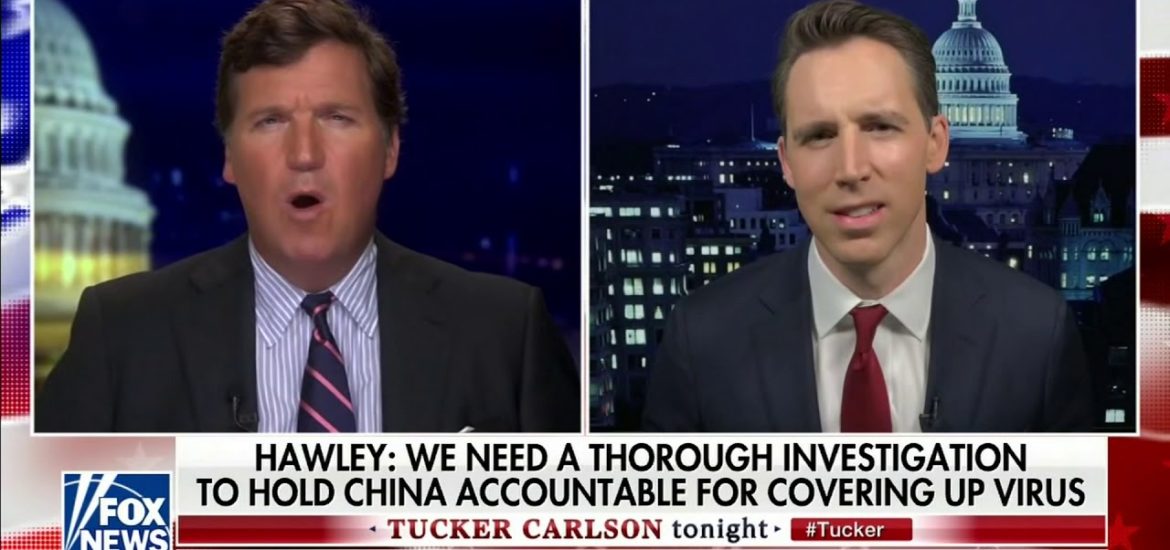 Jeffrey Epstein was a Mossad agent, Ghislaine Maxwell was his Mossad handler, and everyone in Washington is complicit in the usurpation of our government by Jewish power.
Please share this show widely. And please keep us on the air and on-line. Please visit our contribution page or send your contribution to:
P.O. Box 188, Mandeville, LA 70470
Thank you.
Click here and look for the show dated 3-25-20
Our show is aired live at 11 am replayed at ET 4pm Eastern
Check out this classic video from Dr. Duke
Here is Mark Collett's recent viral video:
Be sure to check out Mark's Twitter feed. And follow him while you're at it.
In case you missed it, here is a random show from National Bugle Radio last September featuring Mark Dankof and Patrick Slattery