Dr Duke & Andy Hitchcock – Why the War on the Coronavirus is Now a War on White People! & How to Protect Yourself!
Dr. Duke and Andy Hitchcock took a look at the new developments with the whole coronavirus thing.  As if it's not enough that whites are being the hardest hit by the disease (Europe already has three times as many deaths as China), but even within white countries like the United States the Zio-elite are pushing anti-white countermeasures to combat the virus. Tucker did an expose of what is in Nancy Pelosi's bill, which is full of diversity requirements that companies receiving any assistance will have to meet and even non-white quotas for experts hired to fight the pandemic.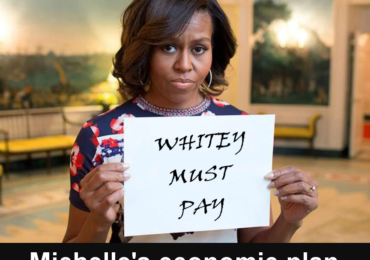 Jeffrey Epstein was a Mossad agent, Ghislaine Maxwell was his Mossad handler, and everyone in Washington is complicit in the usurpation of our government by Jewish power.
Please share this show widely. And please keep us on the air and on-line. Please visit our contribution page or send your contribution to:
P.O. Box 188, Mandeville, LA 70470
Thank you.
Click here and look for the show dated 3-24-20
Our show is aired live at 11 am replayed at ET 4pm Eastern
Check out this classic video from Dr. Duke
Here is Mark Collett's recent viral video:
Be sure to check out Mark's Twitter feed. And follow him while you're at it.
In case you missed it, here is a random show from National Bugle Radio last September featuring Mark Dankof and Patrick Slattery