Dr Duke and Dr Slattery on the Legal, Law-Abiding Non-violent Rally for our 2nd Amendment & Other Constitutional Rights!
Download
Today Dr. Duke and Dr. Slattery talked about the gun rally going on in Richmond today. While we discouraged our audience from attending, it was because we feel the best chances for a successful rally are for it to focus narrowly on the 2nd Amendment. By staying out of the way, we want to deprive the media and Virginia authorities the means of branding the rally as "neon-nazi" or "white supremists." Sometimes the best way to support something is by staying out of the way. That can be the most difficult thing to do, because we are all very dedicated to our cause.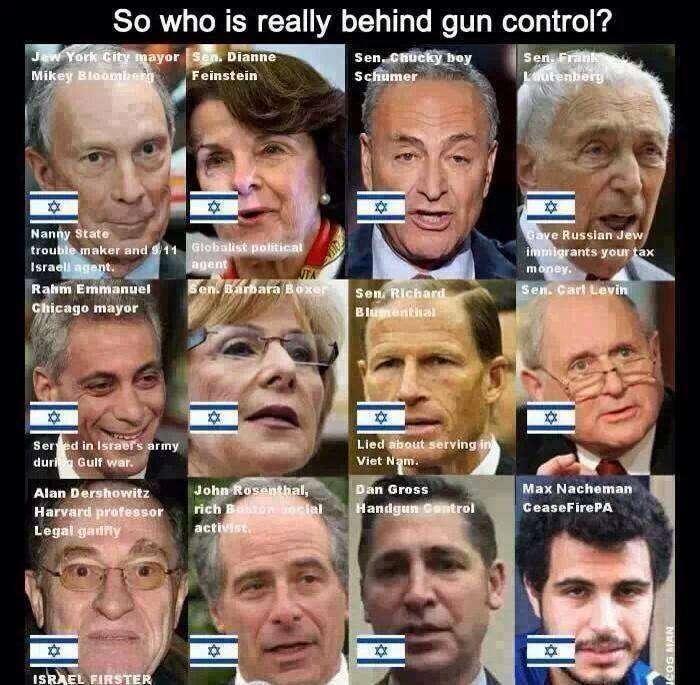 This was a meme that Ted Nugent posted on his Facebook a few years ago
Jeffrey Epstein was a Mossad agent, Ghislaine Maxwell was his Mossad handler, and everyone in Washington is complicit in the usurpation of our government by Jewish power. 
Please share this show widely. And please keep us on the air and on-line. Please visit our contribution page or send your contribution to:
P.O. Box 188, Mandeville, LA 70470
Thank you.
Click here and look for the show dated 1-20-20
Our show is aired live at 11 am replayed at ET 4pm Eastern
Check out Dr. Duke's YouTube channel before it gets Shoahed
Here is the video that will transform the way you look at your health and diet:
Be sure to check out Mark's Twitter feed. And follow him while you're at it.