Dr Duke, Dr Slattery & Andy Hitchcock Proclaim the Great Victory for 2nd and the 1st Amendment in Richmond
Download
Today Dr. Duke was joined by Andy Hitchcock and Dr. Slattery for a discussion of yesterday's gun rally in Richmond, Virginia. Dr. Duke called it a great victory, not just for the 2nd Amendment, but also for our 1st Amendment "right of the people peaceably to assemble, and to petition the Government for a redress of grievances." While there may have been too many invocations of Martin Luther King and portrayals of Governor Northam as a klansman, we needed to re-establish the right of white people to peaceably assemble (i.e. without Antifa and police harassment), and that is what we got. Well done, everyone.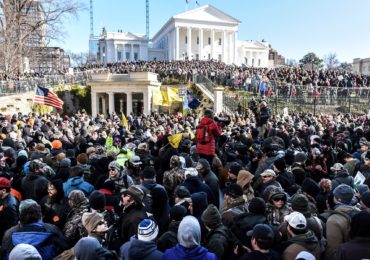 Looks like a nice bunch of people.
Please share this show widely. And please keep us on the air and on-line. Please visit our contribution page or send your contribution to:
P.O. Box 188, Mandeville, LA 70470
Thank you.
Click here and look for the show dated 1-21-2020
Our show is aired live at 11 am replayed at ET 4pm Eastern
Check out Dr. Duke's YouTube channel before it gets Shoahed
Here is the video that will transform the way you look at your health and diet:
Be sure to check out Mark's Twitter feed. And follow him while you're at it.