Krugman of New York Times boosts that whites are not the future, but fears they can still cause trouble
Download
Today Dr. Duke played a clip of Nobel-prize winning Princeton economics professor and New York Times "columunist" Paul Krugman saying that whites (rural whites in particular) see themselves losing power as the country becomes more diverse. He added that these rural whites can still cause a lot of trouble before they are completely marginalized. If he had added the phrase "Jews will be resented for this because of our leading role" then you would swear you were listening to Barbara Lerner Spectre.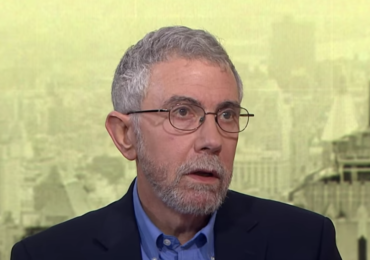 Dr. Duke also played a clip of Donald Trump saying he loves Hispanics more than he loves America. Dr. Slattery joined the show for additional commentary. Listen to the show for the full story.
Please share this show widely. And please keep us on the air and on-line. Please visit our contribution page or send your contribution to:
P.O. Box 188, Mandeville, LA 70470
Thank you.
Click here and look for the show dated 9-18-19
Our show is aired live at 11 am replayed at ET 4pm Eastern
Check out this video of Dr. Duke with JFG
Here is Mark Collett's recent viral video:
Be sure to check out Mark's Twitter feed. And follow him while you're at it.